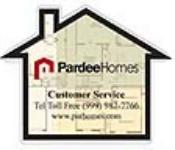 "Typically real estate people, like most businesses, are looking for something new and unique,"
Dallas, Texas (Vocus/PRWEB) December 10, 2010
A new Internet site designed specifically for Real Estate Agents, Mortgage Brokers, Home Builders and other real estate professionals has launched from Bagwell Promotions.
The site, http://www.bagwellpromotions.com/realestate/, makes it easy to find promo items for real estate related businesses.
According to John Bagwell, President of Bagwell Promotions, "There are hundreds of promotional items that are shaped like a house, a home key or have a real estate theme on the Web site."
"Typically real estate people, like most businesses, are looking for something new and unique," says Bagwell. "I'm particularly excited about having all these items in one place on our Web site."
But Bagwell Promotions didn't stop at the typical key chains, magnets and ink pens. There are real estate related coloring books for children, calendars and other giveaways in all price ranges.
In addition to traditional promo items, Bagwell Promotions also offers apparel such as shirts and hats along with real estate signs and banners.
Door hangers are also popular in the real estate community. "Through our buying power we have negotiated pricing for full color door hangers that is comparable with what people normally pay for a one color job," claims Bagwell.
Bagwell Promotions also provides links for traditional marketing such as direct mail and traditional advertising.
The most cost efficient direct mail program allows a business to reach 20,000 households with a full color message in the mail for about 12 cents each – including postage.
Additional information is available at 1-866-281-8830 or at the Web site http://www.bagwellpromotions.com/realestate/.
About Bagwell Promotions
For over 30 years, Bagwell Promotions (http://www.bagwellpromotions.com/ ) has offered over 500,000 products from 4,100 suppliers such as coffee mugs, pens, magnets, ID bracelets and an assortment of apparel.
# # #