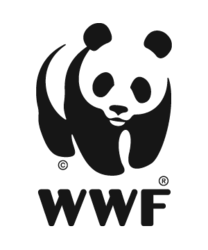 Washington, DC (Vocus/PRWEB) December 24, 2010
A new investigation by World Wildlife Fund (WWF) and other groups reveals that one of the world's largest paper suppliers is still cutting down the rainforest on the Indonesian island of Sumatra – even though the company claims to have stopped doing so. The forest being cleared is vital to the survival of tigers and other endangered species. You can voice your opposition to this by making more responsible choices about the paper you buy.
The pulp and paper industry is a major threat to Sumatran tigers. The new report, Last Chance to Save Bukit Tigapuluh, shows how companies connected to Asia Pulp & Paper and Sinar Mas Group (APP/SMG) obtained government licenses reclassifying some of Sumatra's last untouched forest as industrial timber plantations. As a result, large areas of rainforest are being cut down for pulp and paper, devastating the home of tigers, elephants and orangutans, as well as indigenous people.
Over the last six years, the company contributed to the loss of about 148,000acres2 of Sumatra's Bukit Tigapuluh rainforest, according to Susanto Kurniawan from environmental conservation group Eyes on the Forest. The new report states that this activity is often done in "legally questionable" circumstances, "without proper assessments or consultation."
"Bukit Tigapuluh is one of very few remaining rainforests in central Sumatra," said Kurniawan. "We urge the government not to give it away to APP/SMG, who will mercilessly eliminate it and devastate local communities and biodiversity."
Protecting the tigers' forest
Sumatra is one of 20 places in the world that scientists say are critical to the long-term survival of tigers. Bukit Tigapuluh is home to 30 of the world's 300 Sumatran tigers, as well as 150 elephants and 130 critically endangered Sumatran orangutans.
Sumatra is also home to two indigenous tribes – the Orang Rimba and Talang Mamak – who are being driven off their ancestral land by APP/SMG and other companies, as noted in the new report. Many people are reduced to begging for rice handouts to survive.
WWF is committed to working with the Indonesian government to find ways to protect the forest and Sumatra's natural heritage.

At the recent International Tiger Forum in Russia, Indonesia committed to making the area a priority for tiger conservation. WWF was well-represented at the Summit, with speeches by WWF-International Director General Jim Leape and WWF-US Chief Scientist Eric Dinerstein, among others.
After a $1 billion pledge from Norway, the Indonesian government promised to stop granting licenses for clearing tropical and peat forests in Sumatra and elsewhere, starting in 2011. WWF Indonesia provides on-the-ground expertise to help the government achieve protect the forests and achieve emission reductions.
Everyone can play their part by not supporting the trade in forest-damaging timber or paper products. So, whenever you're buying any paper, for the bathroom or to write a letter, look for the Forest Stewardship Council (FSC) logo.
You can...

ABOUT WORLD WILDLIFE FUND
WWF is the world's leading conservation organization, working in 100 countries for nearly half a century. With the support of almost 5 million members worldwide, WWF is dedicated to delivering science-based solutions to preserve the diversity and abundance of life on Earth, halt the degradation of the environment and combat climate change. Visit http://www.worldwildlife.org to learn more.
###