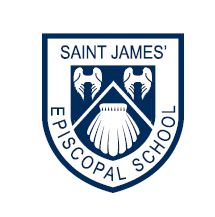 "Debbi is a consummate professional who has transformed schools into top tier institutions. Her leadership skills are the envy of the independent school world," says Heidi McLean, co-chair of the St. James' School board of trustees.
Los Angeles, CA (Vocus/PRWEB) December 28, 2010
The Board of Trustees of St. James' Episcopal School has named Deborah David as the new head of St. James' School. Mrs. David, a celebrated educator and school leader, will take her post at the school on July 1, 2011. Mrs. David comes to St. James' after five years as the beloved head of Marymount School of Santa Barbara. The appointment followed the unanimous recommendation of the school's search committee, led by The Rev. Paul Kowalewski, Ph.D, rector of St. James' Church, and comprised of members of the St. James' School Board of Trustees, St. James' Church Vestry, parents, community members, teachers, administrators and experts in education.
Mrs. David has a rich history in education. A graduate of Niagara University, Mrs. David was invited in 1967 to try her hand at teaching at the Convent of the Sacred Heart on Manhattan's Upper East Side. Caroline Kennedy, daughter of President Kennedy, was one of her students there for three years; but Mrs. David is equally proud of her inner city work at South Park High School in Buffalo, NY; and of her track record in Wilton, Connecticut, where she was named Teacher of the Year; and of the world class chorus and soaring test scores achieved at Seven Hills Charter School in Massachusetts where she was the school's Founder and first Principal.
Mrs. David holds a master's degree from Niagara University. Mrs. David has served as a Junior High School Principal in Rochester, NY, as founding principal of a large K-8 Charter School in Worcester, MA and English teacher, department chair, and assistant superintendent of schools for curriculum and instruction in Wilton, CT for a decade. Mrs. David served in several executive leadership positions in business/school management with Edison Schools, Inc. of New York City. She also coached and mentored school principals nationally for the KIPP Foundation, broadly celebrated on 60 Minutes, where she also directed the School Inspection teams using the British model of school inspection and evaluation.
"Debbi is a consummate professional who has transformed schools into top tier institutions. Her leadership skills are the envy of the independent school world," says Heidi McLean, co-chair of the St. James' School board of trustees. "Mrs. David is an expert in lower school administration, organization, curriculum, instruction, and personnel. We are so happy she has joined the St. James' family."
In a letter to St. James' School parents and community members, Mrs. David says, "I come to you with open arms and heart, rejoicing at the opportunity to be a part of your family and to make you a part of mine . . . I am utterly enchanted by the children of St. James' School."
###