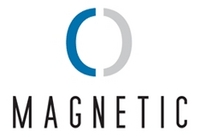 Since the site's launch, we've had outstanding results and feedback from our customers
Tampa, FL (Vocus) January 18, 2010
Full-service web development firm Magnetic recently announced the launch of a new web site for Almased USA, Inc., which offers all-natural dietary supplements. The site features a complete content management system and integrated e-commerce options.
In only six days, Magnetic designed a full e-commerce solution that simplified the ordering and checkout process, so Almased's customers enjoy a streamlined, intuitive purchasing interface. Vickie A. Muskin, Executive Vice President of Almased, attributes the recent jump in sales to the site's design and functionality. "Since the site's launch, we've had outstanding results and feedback from our customers," said Muskin.
To complement the e-commerce features, the Magnetic team is currently integrating the content management system with a third-party mail order management system. The system will improve the flow of Almased's internal order processing via phone, web, and mail. Magnetic COO John Galarneau said, "We really wanted to offer a seamless and cohesive system that improved every aspect of Almased's operation." The site also has a "Location Finder," which is integrated with Google Maps, and makes it easy for customers to find the closest local retailer of Almased products.
While usability was certainly central to the development of Almased's new site, the site's design was equally important. The company opted for a clean look with easy-to-find navigation and a simple, natural color scheme. "Our goal was a cohesive, memorable experience for our website visitors, so we're very satisfied with the fresh, straightforward design," said Muskin.
About Almased
Started in Germany in 1985, Almased offers all-natural dietary supplements that promote healthy weight loss, proper nutrition, and an improved sense of well-being. Almased quickly became the top-selling weight-loss product in Germany, and in 1998 Almased USA was founded to bring the products to the United States. Almased's supplement is made from three natural ingredients: skim milk yogurt powder, honey enzymes, and soy protein. These simple and wholesome ingredients have made Almased the first choice in weight loss among diabetics. The product has been featured in the International Journal of Obesity for its benefits to overweight and obese individuals. Find them at Almased.com.
About Magnetic
Based in Tampa, Fla. and founded in 1997, Magnetic is a full-service Web development firm that helps businesses reach their full web potential through strategic consulting, Web design, e-commerce, database integration, content management, systems integration, Web marketing and Web hosting. Named the 2007 Small Business of the Year by the Greater Tampa Chamber of Commerce, Magnetic offers both business and technical expertise to help medium- and large-size businesses achieve greater profitability and sales through the Internet. For more information on Magnetic, please visit Magnetic.com.
###