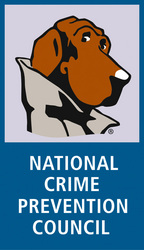 Arlington, VA (Vocus) January 16, 2010
The National Crime Prevention Council (NCPC) unveiled today a new Internet resource in partnership with Google/YouTube and renowned ad agency Saatchi & Saatchi.
NCPC, the organization behind beloved icon McGruff the Crime Dog, shared a new groundbreaking cyberbullying video to underscore the instant pain and devastation inflicted by cruel words in cyberspace.
The video shows a typical 14-year old YouTube user who is passionate about dolphins but is being bullied and harassed by fictitious comments on site. When he sees one particularly hurtful comment he reaches down, grabs the comment, and then responds to it in the remainder of the video. The video is one of a series created by Saatchi & Saatchi.
The video launched today at a National Press Club event where NCPC introduced its new initiative, Circle of Respect, which will inspire us to live in ways that embody respect where we live, learn, work, and play. According to new research from NCPC, young people state that disrespect is growing rapidly in the digital world and say they need help defining and restoring respect among their peers.
Follow this link to view the video on the YouTube website. YouTube also has a safety center where users can report bullying and other aggressive behaviors on the site or get the valuable tips and information on how to prevent these problems.
For more information about Circle of Respect, and how to get involved, go to http://www.circleofrespect.org.
About the National Crime Prevention Council
The National Crime Prevention Council (NCPC) is a private, nonprofit organization whose primary mission is to be the nation's leader in helping people keep themselves, their families, and their communities safe from crime. NCPC manages public service advertising under the National Citizens' Crime Prevention Campaign—symbolized by McGruff the Crime Dog® and his "Take A Bite Out Of Crime®" slogan—and acts as secretariat for the Crime Prevention Coalition of America, more than 400 national, federal, state, and local organizations representing thousands of constituents who are committed to preventing crime. NCPC is funded through a variety of government agencies, corporate and private foundations, and donations from private individuals. For more information on crime prevention issues, visit http://www.ncpc.org.
Further Information:
Michelle Boykins, 202-261-4184
Amy Vimislicky, 202-261-4156
###