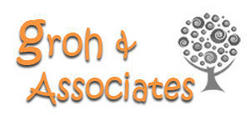 Most people use the internet as a resource for just-in-time learning – getting the knowledge they need to make decisions when they need it
Chicago, IL (Vocus) July 28, 2010
Benefits and HR managers are increasingly looking for succesfull and cost-efficient ways to educate employees and spouses on health plan and wellness initiatives. These programs need active involvement by the participants, and employee meetings at work won't reach one of the most important stakeholders in the education process - the spouse.
How important is to reach the spouse for these benefit programs to succeed? "Very Important" said 86% of the 38 benefit managers polled in a recent Benefits Pulse Survey conducted by Groh & Associates. The other 14% say it's "important."
Yet, fewer than half of the respondents place benefits information on an external, company-sponsored Web site that spouses can access from home computers year 'round. The predominant approach to spouse and employee education on benefits remains mailing benefits packages to homes. "Most people use the internet as a resource for just-in-time learning – getting the knowledge they need to make decisions when they need it," said Ken Groh, Principal at Groh & Associates, Inc. "Today's employers are adjusting to this 'I-want-it-now' learning style with internet-type learning tools, such as e-learning modules, podcasts, quick searches, pulse surveys and chat-live features on their benefits portals. They also find the immediate feedback that the internet offers as a way to monitor behavioral change and rally support for health programs," Groh added.
Recognizing the growing importance of engaging spouses in wellness and health programs, Groh & Associates, Inc. launched the eBenefits Information Center (eBIC) – a fresh idea in benefits education. The eBIC enables employers of any size to create an extranet for benefits learning accessible from home computers. That way spouses and employees can reach it to learn about their wellness, health care and other benefits from their home computers. It's also a way for employers to tap into the growing use of the internet as a source for information and education.
Online benefits learning centers can function as the front end to online enrollers for employees to pass through on their way to annual enrollment. That way e-learning modules, podcasts and information can be positioned to create an educational opportunity before employees elect their benefits. It helps reach spouses and field works who can't attend annual pre-enrollment benefits meetings. With so many people using the internet as a primary source of learning and information, it makes perfect sense for employers to create sites that are accessible from home computers.
However, employers face two big challenges with online benefits education: 1) gaining IT support to build and create a dedicated extranet for benefits and HR programs and 2) attracting spouses and employees to it by keeping benefits information fresh and a compelling.
That's what makes eBIC different. First, it's housed on an external server where it can be accessed by home computers and outside of the employer's firewall so corporate security is not an issue. Yet, it can be password protected to limit access to employees and new hires. Second, its content is managed by benefits communication professionals, which keeps the site appealing and encourages regular visits by benefit participants.
The online content managers at Groh & Associates partner with employers to create an annual benefits education plan built around the eBIC learning center and then manage implementation of the plan which includes drawing employees and spouses to the site so they can engage in the behaviors that support the employer's wellness and health plan goals.
For more information and the results of the Benefits Pulse Survey or to participate in future Benefits Pulse Survey goes to the Download section at the eBIC Web site.
About Groh & Associates
Groh & Associates works with employers and benefits providers to create and implement strategies for engaging employees in benefits and compensation programs. This includes annual enrollment, wellness campaigns, pension freezes, summary plan descriptions and compensation programs.
For more information, contact Ken Groh at 847-334-0955, kgroh(at)grohcomm(dot)com. Additional information is also available at the Fresh Ideas blog, http://freshideas.posterous.com and more fresh ideas in benefits communication can be followed through twitter, KenGroh(at)twitter(dot)com.
# # #