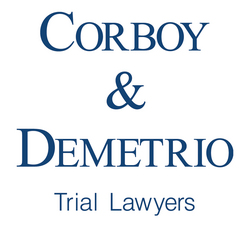 Bob Bingle - Forging Lifelong Friendships Through Passionate Representation
Chicago, IL (Vocus) January 15, 2010
Robert Bingle, managing partner at the Chicago personal injury law firm of Corboy & Demetrio is profiled in a feature article entitled, "Bob Bingle - Forging Lifelong Friendships Through Passionate Representation" in the Leading Lawyers Network Magazine, Consumer Edition, December 2009. The article, written by Maria Kantzavelos, highlights Bob's deep and abiding concern for his clients and his extraordinary success in representing plaintiffs in personal injury litigation.
Bob has been a Chicago personal injury lawyer for over 27 years. He joined the Corboy & Demetrio law firm in 1983, became a partner in 1991 and Managing Partner in 1995. While at the firm, he has been involved in every type of personal injury and wrongful death case and has obtained numerous multi-million dollar verdicts and settlement for his clients.
In addition to his extensive trial work, Bob is very active in bar association work, has been a faculty member at the National Institute for Trial Advocacy and is a member of the Loyola University Chicago School of Law Alumni Board. He lectures extensively throughout the United States and has published chapters and articles in legal books, periodicals and newspapers. He is frequently called upon by the media to comment on legal issues involving civil litigation and has appeared nationally and locally on television and radio news broadcasts and news talk programs.
###