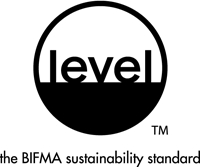 For more than 25 years, SCS has stood for scientifically rigorous certification
Emeryville, CA (Vocus) November 18, 2010
Scientific Certification Systems has earned accreditation by the American National Standards Institute (ANSI) to ISO/IEC Guide 65, an internationally recognized performance standard for third-party certification bodies.
SCS is the first certifier of level™ certification for furniture sustainability to earn the ISO-65 accreditation and is also the world's number one level™ certifier. SCS' accreditation arrives just before Greenbuild, the world's largest conference dedicated to green building at which SCS is an exhibitor.
"For more than 25 years, SCS has stood for scientifically rigorous certification," said Stan Rhodes, SCS President. "Earning accreditation to ISO demonstrates our commitment to transparency and helps to further position SCS as a trusted certification body."
The accreditation process required SCS to demonstrate its impartial assessment and certification practices. ANSI representatives reviewed SCS's corporate practices and audited SCS headquarters. The ANSI review also included witness assessments of SCS' auditors in the field.
"SCS' strong commitment to the ANSI accreditation program has been particularly impressive," commented Reinaldo Figueiredo, Program Director of Product Certification Accreditation at ANSI.
Many of SCS' programs are now ISO-65 accredited including SCS Indoor Advantage™, SCS Indoor Advantage Gold™, FloorScore®, level™ certification, and PEFC Chain of Custody Certification for Wood and Paper Products.
Scientific Certification Systems (SCS) has been providing global leadership in third-party sustainability and environmental certification, auditing, testing and standards development for more than 25 years. SCS programs span a wide range of industries, recognizing achievements in green building, product manufacturing, food and agriculture, forestry, retailing and more.
The American National Standards Institute (ANSI) is a private nonprofit organization whose mission is to enhance U.S. global competitiveness and the American quality of life by promoting, facilitating, and safeguarding the integrity of the voluntary standardization and conformity assessment system. The Institute represents the diverse interests of more than 125,000 companies and organizations and 3.5 million professionals worldwide.
###