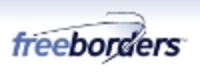 We are thrilled to expand our global network to Malaysia, a vibrant hub for information technology and financial services
San Francisco, CA (Vocus) August 9, 2010
Freeborders, Inc., a global provider of consulting, technology and outsourcing solutions to financial services and Internet based businesses, today announced that the company has opened an office in Kuala Lumpur, Malaysia. The new facility expands Freeborders' global network of offices and delivery centers to Southeast Asia. It will provide support for Freeborders' roster of Fortune 1000 clients that have operations in Malaysia.
"We are thrilled to expand our global network to Malaysia, a vibrant hub for information technology and financial services," said Jean Cholka, CEO at Freeborders. "The new office enhances our multi-country sourcing capabilities for clients that seek to diversify and mitigate risks with multiple outsourcing locations. It also provides clients with a local IT support team for the operations in Malaysia."
Malaysia ranks third place in the 2009 A.T. Kearney Global Services Location Index™ — after India and China The country offers a well-trained, multi-lingual workforce and a robust infrastructure. According to industry research firm IDC, Malaysia's information technology industry is expected to grow 6.5 per cent in 2010.
About Freeborders
Founded in 1999, Freeborders helps financial services, Internet services and retailing companies solve the most complex business challenges. The company provides global consulting, technology and outsourcing services through an integrated China to US delivery model. Freeborders enables clients to cost-effectively adapt their business infrastructure to market opportunities and changes, offering deep domain expertise, innovative thinking and strategic execution. Headquartered in San Francisco, the company has offices in London, Hong Kong, Kuala Lumpur, Shenzhen, and Wu Xi. To learn more, visit http://www.freeborders.com.
© 2010 Freeborders, Inc. All rights reserved
# # #