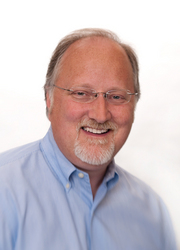 Moving from Vision to Reality: Ohio's Second Round of the Race to the Top
Cincinnati, OH (Vocus) August 24, 2010
Ohio's winning $400 million during the second phase of the Race to the Top education reform grant will usher in a new era of improvement for the state education system and bolster existing reforms already in place, according to education think-tank Ohio Education Matters.
Andrew Benson, executive director of OEM, commended the state for its win and said he looked forward to seeing Ohio use the funds to continue reforms.
"Ohio has a strong education reform agenda in place, and it has demonstrated that collaboration, innovation and strong standards and assessments are all important pieces in the process as we move forward," Benson said. "Of course, this is just the first leg of the race, and there is plenty of work left to be done."
During the first round of RttT, Ohio was ranked 10th among the 41 states that submitted applications. On Tuesday, Ohio joined nine states and the District of Columbia as second-round winners. Delaware and Tennessee were the sole winners in the spring. Ohio is the only Midwest state represented among the winners.
Winning the grant will help Ohio build on its reforms including the Ohio Evidenced-Based Model that uses research to direct funds into the classroom in ways that help students best.
"In Ohio, stakeholders are already deeply engaged," Benson said. "The state has built on strong foundations of success, including its innovative high school turnaround work, a pioneering value-added data system, STEM collaborative and improved teacher supports in House Bill 1 and the Ohio Evidence-Based Model."
In its May 2010 policy report, "Moving from Vision to Reality: Ohio's Second Round of the Race to the Top," Ohio Education Matters (OEM) predicted that Ohio was well positioned to prevail in the federal competition. The full policy report is available at http://www.ohioeducationmatters.org.
Ohio Education Matters, a subsidiary of KnowledgeWorks Foundation, is a statewide, public policy research organization that focuses on connecting the dots between great innovations and those in the community who can make change. As a non-partisan entity, Ohio Education Matters acts as a catalyst of an education transformation in the state by conducting research, advocacy, engagement and policy development that inspires others to make the system changes needed today to prepare Ohio's children for the future.
Knowledgeworks is bringing the future of learning to America's high schools and creating widespread, lasting change in the communities and states we serve. Our portfolio of high school approaches includes New Tech Network high schools, Edworks high school redesign, Science, Technology, Engineering and Math (STEM) and Early College High Schools.
###