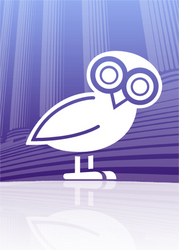 People need to take responsibility for what they say, especially if their comments are harmful to others. The online world needs to be included in that social and legal agreement.
Victoria, British Columbia (PRWEB) January 20, 2010
AdviceScene.com announces today that it has reached a satisfactory settlement in its Internet defamation action against LawBuzz.ca. This case is one of a growing number of defamation cases involving online postings. Forum users are generally guaranteed anonymity, but as part of the settlement, LawBuzz.ca agreed to disclose and provide AdviceScene.com with the Internet Protocol (IP) and email addresses of four lawbuzz.ca anonymous forum members. These users are alleged to have posted defamatory statements directed against AdviceScene.com. The Statement of Claim will be amended shortly to add their names in substitution of the "John Doe" defendants. The statement of claim, available for download from AdviceScene's Blog follows a motion brought by AdviceScene.com's lawyers, Antonin I. Pribetic and Corey D. Steinberg of the Toronto law firm of Steinberg Morton Hope & Israel LLP.*
As part of the terms of settlement, LawBuzz.ca has agreed to issue an online apology.
"I'm very pleased for two important reasons," says AdviceScene founder Nancy Kinney. "People need to know that when they visit AdviceScene.com, they are receiving credible professional advice. It is within their democratic rights to access this information.
"Just as importantly," Kinney says, "people need to take responsibility for what they say, especially if their comments are harmful to others. The online world needs to be included in that social and legal agreement."
The full apology, now on the LawBuzz site, reads:
"During the month of March, 2009 Lawbuzz Canada Inc. (Lawbuzz), through this forum, inadvertently published potentially defamatory statements made by four of the site's registered users against advicescene.com and its founder, Nancy Kinney. These statements may have discouraged Canadian lawyers from visiting advicescene.com, thus potentially hurting the business of Ms. Kinney, which depends on lawyer memberships. Lawbuzz regrets that it was not made aware of these statements sooner, and as a result that statements remained on the site until a complaint was received in August 2009. Such statements by users of this site are against the forum rules that all posters accept when they register with the site and will not be tolerated.
"Lawbuzz is advised that advicescene.com is "a legitimate Canadian legal site that provides a useful service to the public, free of charge. Advicescene.com connects lawyers with the public to provide free legal information and advice. The AdviceScene legal forum allows lawyers to help the public understand the law and lawyers better. The forum helps break down the sometimes insurmountable wall between the legal profession and non-lawyers, while allowing lawyers to attract new clients." Lawbuzz is told that many lawyers were attracted to the ideal of 'democratizing the law' on AdviceScene in its early days, including one high profile judge, Justice Harvey Brownstone. Lawbuzz does not know and has no reason to believe that AdviceScene has ever been in contravention of any law society rules.
Lawbuzz strongly encourages its users to continue to speak openly about legal issues, but to know where to draw the line between open dialogue and posts that could lead to legal action."
AdviceScene of Victoria, British Columbia, Canada, with the mission of democratizing the law, provides free legal information from lawyers across North America; a lawyer directory, downloadable legal forms, legal news, and discussions on moral and ethical issues using the MoralityMeter.
*ONTARIO
SUPERIOR COURT OF JUSTICE
Court File No. CV-09-384447
For further information:
Nancy Kinney, BA, LLB
President & Founder
AdviceScene.com
Tel: +1 (250) 590-3060, Mobile: +1 (250) 812-2441
Antonin I. Pribetic, B.A. (Hons.), LL.B., LL.M.,, MCIArb.
Litigation Counsel, Steinberg Morton Hope & Israel LLP
Tel: +1 (416) 225-2777 (ext. 237)
Maggie Kerr-Southin
Artemis PR + Design
Tel: +1 (250) 383-7780, Mobile: +1 (250) 812-7553
###