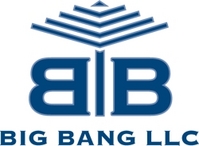 We are pretty excited about releasing the Car Kit as our first Android app
Milwaukee, WI (PRWEB) November 17, 2010
Today, Big Bang LLC announced the release of its first Android App, the Car Kit. Car Kit allows users to enable or disable desired vehicle-related settings by connecting an Android device to a vehicle's power source. The Car Kit was developed to eliminate the time required to manually enable/disable settings that are ideal for driving by allowing the user to plug in their Android device to the car's power source and drive away with all their desired settings automatically enabled.
The Car Kit has gives the user the ability to adjust settings for Bluetooth, speakerphone, maps/navigator, wired headset, Wi-Fi, device sleep/screen dimness, launch preferred Car application, enable/disable prompt, etc. Each setting is enabled/disabled on a simple menu screen and once the Car Kit is launched, all settings will take place automatically once the device is connected to a power source.
"We are pretty excited about releasing the Car Kit as our first Android app," said Justin Shidell, Car Kit Developer. "We tried to think of an app that automated time-consuming tasks that users have to do several times a day. So we took all the driving adjustments that you usually have to set manually every time you get in and out of a car and automated them. Plus, it encourages docking and use of headsets for safer driving. We think it's a great app to start in the market with."
The Car Kit is available on the Android Market for $1.99 USD and will be available for purchase from alternate markets as well. Big Bang is also beginning development on a Car Kit for iPhone and Windows Phone 7.
About Big Bang LLC
Big Bang LLC is a Milwaukee area software developer and training company located in Franklin, WI. In addition to mobile app development, they have developed the Universal Imaging Utility which is currently deployed to over three million PCs worldwide, and they provide training and support for Symantec Ghost Solution Suite. Behind the direction of owner and president Adam Murphy is a customer focused vision. The company seeks to make their unique technology readily available to help IT/Support departments, in the Milwaukee area and around the world, to reduce the time and money typically required for Windows image creation, maintenance, and deployment.
# # #