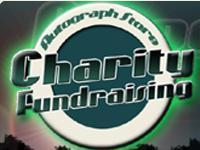 Once In A Lifetime Experiences
New York, NY (PRWEB) March 31, 2010
Autograph Store Charity Fundraising was selected to be the exclusive supplier of celebrity and music autographed collectibles for the 23rd annual Leukemia Ball held this past weekend on March 27, 2010 at The Washington D.C. Convention Center. The annual Leukemia Ball has been a major fundraising event and one of the largest charitable events in Washington. Since 1988 this event has raised millions of dollars for the fight against leukemia, lymphoma, Hodgkin's disease, and myeloma. Autograph Store Charity Fundraising was honored to assist this important charity at its key annual event and supplied several celebrity autographed memorabilia items; including guitars signed by The Rolling Stones and U2 and signed photos of Miley Cyrus and Taylor Swift. Autograph Store Charity Fundraising also supplied some amazing "Once In A Lifetime Experiences" for the auction including a trip to the Grammy Awards, The Emmys and a Le Cordon Bleu culinary experience in Paris, France.
According to auction chair Paul Attner, The Leukemia Ball's auction set a successful tone for the evening, "I am pleased to report that we had a grand slam of an auction. We exceeded our goal of $200,000 by at least $80,000 and possibly as much as $100,000, (final numbers not in at press time) making it by far the most successful auction of any conducted by the Leukemia Society nationally. It was, to say the least, an incredible night," Mr. Attner said. Paul's co-chair and wife, Lucy Attner, added, "Anthony - I want to also say thanks to you and Autograph Store for all the great items you provided us with. You have been a pleasure and true professional to deal with," Mrs. Attner stated.
Anthony Nurse, Charity Fundraising Director at Autograph Store Charity Fundraising Division, stated, "I was so pleased to see that the auction items provided to The Leukemia Ball generated such a positive response. We have supported several Leukemia and Lymphoma chapters across the country with auction items for their fundraisers, but this event is the biggest of all of them. We were honored to be selected to help increase the funding at this event. It is inspiring to us here at Autograph Store Charity Fundraising that our celebrity signed memorabilia items and Once in a Lifetime Experiences helped ensure that this auction was such a success. I look forward to strengthening our partnership with the Leukemia Society and supporting this event year after year," said Mr. Nurse.
Charitable organizations are invited to learn more about how Autograph Store Charity Fundraising can help them raise money for their charitable auctions, benefits, galas or events. In 2009 Autograph Store Charity Fundraising helped charities raise $1,123,845 for their programs. Autograph Store invites organizations to read these charity fundraising testimonials to discover how other charities conducted successful fundraisers using Autograph Store Charity Fundraising's signed celebrity memorabilia. Autograph Store Charity Fundraising welcomes all non-profit organizations and charities who would like to plan upcoming charity fundraisers.
About Autograph Store Charity Fundraising:
Autograph Store Charity Fundraising is a charity fundraising company serving at the pleasure of more than 1,200 charities & non-profits worldwide. Autograph Store Charity Fundraising's mission is focused on helping charities and non-profits exceed their fundraising goals at their charity galas, dinners, benefits, golf tournaments and more with zero risk to the organization through a myriad of authentic hand signed entertainment and music collectibles. Autograph Store Charity Fundraising's branded celebrity memorabilia has assisted charities while increasing their fundraising in all 50 states in the US as well in Japan, Canada, United Kingdom and Australia. Website: http://charityfundraising.autographstore.com
For more information on Autograph Store Charity Fundraising's authentic celebrity autographed memorabilia items and Once in a Lifetime Experiences, please contact:
Anthony Nurse
Charity Fundraising Director at Autograph Store
Phone: 201-840-8777
Email: Anthony(at)autographstore(dot)com
# # #