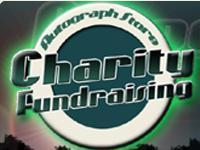 New York, NY (PRWEB) June 15, 2010
Autograph Store's Charity Fundraising Division is pleased to recognize the partner organizations that it has had the opportunity to work with over the past four years. These charitable organizations each have been able to increase their fundraising through auctioning celebrity signed memorabilia from Autograph Store's Charity Fundraising Division. Autograph Store's Charity Fundraising started with 70 charities in 2006, and now in its fourth year, it is proud to say that its fundraiser event ideas for charity have helped more than 1,200 different charity and non-profit organizations worldwide exceed their fundraising goals.
Anthony Nurse, Charity Fundraising Director at Autograph Store's Charity Fundraising Division, is pleased about the past associations and looks forward to even greater success for the future: "We are very pleased to be able to help so many charities and non-profit organizations exceed their fundraising goals. Susan G. Komen For the Cure, Easter Seals, United Way, American Red Cross, Big Brothers Big Sisters - these are but a few of the national organizations we have worked with; we also help schools and smaller community agencies plan their fundraising events. Whether you need to find unique items for your silent auction, specially themed memorabilia for a charity benefit, or distinctive Once in a Lifetime Experience packages that donors go crazy for, Autograph Store Charity Fundraising Division is ready to help you raise more money in 2010," Mr. Nurse stated.
It's easy to get started with Autograph Store's Charity Fundraising Program. Each charity selects autographed celebrity memorabilia for its fundraiser and has it shipped to them post-paid by Autograph Store. There is no risk to the charity. If for some reason an item does not sell the charity can return it post-paid to Autograph Store. Charitable organizations, schools, non-profits and other organizations are invited to learn more about how Autograph Store Charity Fundraising can help them raise money for their auctions, galas or benefit events. In 2009 Autograph Store Charity Fundraising helped charities raise $1,123,845 for their programs. Autograph Store invites charities to read these charity fundraising testimonials to discover how other organizations conducted successful fundraisers using Autograph Store Charity Fundraising's signed celebrity collectibles. Autograph Store Charity Fundraising welcomes all organizations and looks forward to helping them plan their upcoming fundraisers.
About Autograph Store Charity Fundraising:
Autograph Store Charity Fundraising is a charity fundraising company serving at the pleasure of more than 1,200 charities & non-profits worldwide. Autograph Store Charity Fundraising's mission is focused on helping charities and non-profits exceed their fundraising goals at their charity galas, dinners, benefits, golf tournaments and more with zero risk to the organization through a myriad of authentic hand signed entertainment and music collectibles. Autograph Store Charity Fundraising's branded celebrity memorabilia has assisted charities while increasing their fundraising in all 50 states in the US as well in Japan, Canada, United Kingdom and Australia. Website: http://charityfundraising.autographstore.com
For more information on Autograph Store Charity Fundraising's authentic celebrity signed memorabilia items and Once in a Lifetime Experiences, please contact:
Anthony Nurse
Charity Fundraising Director at Autograph Store
Phone: 201-840-8777
Email: Anthony(at)autographstore(dot)com
# # #