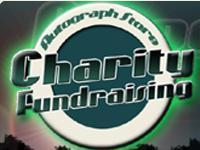 Autograph Store Charity Fundraising has a proud history of working with animal welfare charities. We are glad to be a part of this first annual Rochester Fur Ball and have provided a variety of silent auction items such as guitars, photos, record albums and more. I hope this is the first of many years that we sponsor the Rochester Fur Ball's charity auction
New York, NY (PRWEB) July 28, 2010
Autograph Store Charity Fundraising, a leading charity fundraising company, is pleased to announce its sponsorship of the first annual Rochester Fur Ball, on August 28, 2010. The charity fundraising event will take place at the Strathallan Hotel, 550 East Ave., Rochester, NY from 6:00 p.m.-12:00 a.m. More than 200 guests are expected for the black tie gala. This unique pet-friendly event will feature a number of canine guests who will enjoy such treats as an animal masseuse, dog spa, animal communicator services and a doggie buffet. Pet lovers from all over the United States will be in attendance and will spend the evening dancing, dining and enjoying the excitement of live and silent auctions and a raffle. Proceeds from this charity event will help benefit the Animal Service League, Verona Street Animal Society and the Monroe County Guiding Eyes for the Blind.
Autograph Store Charity Fundraising is pleased to offer these charity auction items for the Rochester Fur Ball's auction:

Rolling Stones Autographed Guitar
Taylor Swift Autographed Guitar
Motely Crue Autographed Drumhead
Frank Sinatra Autographed Record Album
Michael Jackson Autographed "Thriller" Record Album
Star Wars Cast Autographed 16X20 Photo
Lost Cast Autographed 16X20 Photo
Sex & The City Cast Autographed 16X20 Photo
Harry Potter Cast Autographed 11X14 Photo
Twilight Cast Autographed 11X14 Photo
Al Pacino Autographed 11X14 Photo
Ringo Starr Autographed 8X10 Photo
Muhammad Ali Autographed 16X20 Photo
Mickey Mantle Autographed 16X20 Photo
Sylvester Stallone Autographed Boxing Glove
Anthony Nurse, Charity Fundraising Director at Autograph Store's Charity Fundraising Division, is pleased to begin an association with the Rochester Fur Ball, "Autograph Store Charity Fundraising has a proud history of working with animal welfare charities. We are glad to be a part of this first annual Rochester Fur Ball and have provided a variety of silent auction items such as guitars, photos, record albums and more. I hope this is the first of many years that we sponsor the Rochester Fur Ball's charity auction," Mr. Nurse said.
In 2009 Autograph Store Charity Fundraising helped charities raise $1,123,845 for their programs. Non-profit organizations, schools and other groups who would like to offer celebrity autographed memorabilia at their silent auctions, charity galas and benefits are invited to learn more about how Autograph Store Charity Fundraising can help them raise money for their charitable events. Autograph Store Charity Fundraising connected with Rochester Fur Ball event organizer Gabrielle Martinez through its new Facebook fan page at http://www.facebook.com/autographstore, and invites interested charities to come visit this page and discuss what they want to accomplish at their next charity fundraiser.
About Autograph Store Charity Fundraising:
Autograph Store Charity Fundraising is a charity fundraising company serving at the pleasure of more than 1,200 charities & non-profits worldwide. Autograph Store Charity Fundraising's mission is focused on helping charities and non-profits exceed their fundraising goals at their charity galas, dinners, benefits, golf tournaments and more with zero risk to the organization through a myriad of authentic hand signed entertainment and music collectibles. Autograph Store Charity Fundraising's branded celebrity memorabilia has assisted charities while increasing their fundraising in all 50 states in the US as well in Japan, Canada, United Kingdom and Australia. Website: http://charityfundraising.autographstore.com
For more information on Autograph Store Charity Fundraising's silent auction items and Once in a Lifetime Experiences, please contact:
Anthony Nurse
Charity Fundraising Director at Autograph Store
Phone: 201-840-8777
###