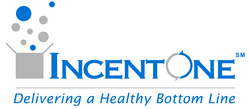 We have high participation in the program and we're excited to have engaged employees. We know that wellness is a huge factor in keeping our employees healthy and keeping health care costs down, and we're pleased to offer Millennium.
Menasha, WI and Lyndhurst, NJ (PRWEB) January 25, 2011
Network Health Plan announced today results of an analysis of its Millennium wellness incentive program that was launched in 2009 with three customers. Each customer realized between $400 to $500 annual savings per participant based upon comparing actual results with predicted levels derived from diagnosis and claims history.
Millennium is a wellness incentive program that brings together health and wellness activities, proactive disease management and targeted health education resources using incentives to motivate opt-in participation. Millennium matches employees to the services they need to improve their health. Employer reports enable monitoring of progress throughout the year.
"We are seeing our employees thinking more about healthy lifestyles and making healthier choices," said Vince Gallucci, senior vice president, chief administrative officer, Affinity Health System. "We have high participation in the program and we're excited to have engaged employees. We know that wellness is a huge factor in keeping our employees healthy and keeping health care costs down, and we're pleased to offer Millennium."
A case study of Millennium and respective results were submitted for review by Health Enhancement Research Organization's (HERO) best practice scorecard and received a 100 percent score in the Measurement and Evaluation criteria and 91 percent in Program Management.
Millennium's results are due to rewarding participation in four areas: education, clinical, fitness and behavioral, coupled with effectively using data to prove results. Millennium integrates each company's health plan claims information with the data from each company's wellness activities and provides outcome reports that contain practical information about the health risks an employee group faces. This information is then used to plan wellness activities targeted to address each group's specific health risks.
"We think the differentiator is how we work closely with employers to design and foster long-term engagement in their programs, along with our diligence in measuring and analyzing every dollar spent on Wellness," commented Deb Anderson, director of Millennium products at Network Health Plan. "The IncentOne Health Power platform enables flexibility in program designs and self-determination in establishing new groups."
More information about Millennium including the results of the analysis can be found at:
http://www.networkhealth.com/
About Network Health Plan
Network Health Plan has offered customized commercial and Medicare health insurance services to area employers, individuals and families since 1982, and through its strong reputation for providing quality health care coverage and excellent customer service has grown to serve thousands of people in Northeast Wisconsin and beyond. Each year since 2002, Network Health Plan has received the highest possible "Excellent" accreditation status from the National Committee for Quality Assurance (NCQA) for its commercial HMO insurance plans, and annually since 2004 it has been ranked in the Top 50 Health Insurance Plans in U.S. News and World Report's NCQA Best Health Plans in America listing. Network Health Plan is part of Affinity Health System, a Catholic mission-oriented regional health care network and a partnership of Ministry Health Care and Wheaton Franciscan Healthcare. Other members of Affinity Health System include Mercy Medical Center and Mercy Health Foundation, Oshkosh; St. Elizabeth Hospital and the St. Elizabeth Hospital Foundation, Appleton; Affinity Medical Group, a regional network of family practice and specialty clinics, including two fully operational Medical Home models; Calumet Medical Center, Chilton; and Affinity Occupational Health.
About IncentOne
IncentOne's technology-driven incentive solutions are used by healthcare clients representing more than 75 million individuals to drive health care cost reductions. IncentOne provides connectivity to more than 125 health management, wellness and rewards program providers through its Universal RemoteTM platform, facilitating any activity, any type of incentive, using any medium and any reward. IncentOne has combined its solutions with its industry leading incentive performance data, and expertise in incentive program design and execution, to drive over 7 million health milestones. IncentOne programs target consumers to improve utilization, reduce health risks, increase medication adherence and steer benefit selection; and providers to adopt e-prescribing, EMR technology and improve patient safety. For more information, visit http://www.incentone.com.
# # #