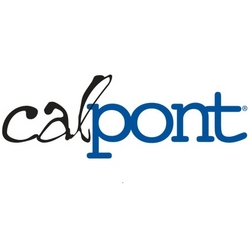 InfiniDB's columnar design gives us the performance we need now, with a flexible architecture that will easily scale as our company grows and our data workload requirements expand.
Frisco, TX (PRWEB) January 5, 2011
Calpont Corporation, a provider of scalable, high-performance, column -oriented analytic databases today announced that Cognitive Match, a global leader in hosted on-site predictive targeting and dynamic ad retargeting, has deployed Calpont InfiniDB as part of its award-winning platform. Cognitive Match is focused on providing e-commerce companies online visitor insights to deliver and optimize targeted marketing opportunities to realize higher conversion rates and generate more revenue.
Cognitive Match's business depends on its platform performance to measure granular level data of website visitors' behavior, and then deliver predictive models and marketing actions in a timely, highly responsive basis. The company knew it needed to upgrade its MySQL database infrastructure, which couldn't continue to meet its data processing performance needs, and reviewed several columnar database and data compression companies. The company selected InfiniDB to achieve the necessary fast data loading capabilities and to improve its query response which is essential for its complex multi-dimensional analytics.
"Calpont InfiniDB now enables us to respond quickly to critical client data to increase customer conversions and revenue, which also means increased revenue for Cognitive Match," commented Andy Lucas, CTO of Cognitive Match. "InfiniDB's columnar design gives us the performance we need now, with a flexible architecture that will easily scale as our company grows and our data workload requirements expand."
Rapid access to critical decision and reporting data has become a growing challenge as the sheer scope, size of measurement and data sources expand hourly in the online world. InfiniDB is a next-generation analytic database that provides web analytics and interactive marketing companies timely analysis against enormous volumes of data to deliver and effectively execute micro-targeting tactics like geo-targeting, message sequencing, post-impression activity (click-through), and multi-channel optimization.
"We see strong demand from marketing technology companies that are seeking the highest performing database; where milliseconds of difference can result in either a purchase and shared revenue or a missed opportunity and no sale. Companies that are building a business on the web are generating, storing and accessing data volumes that are growing exponentially and they need a scalable analytic data platform," said Jeff Vogel, president and CEO of Calpont Corporation. "Cognitive Match is being recognized throughout the industry for its ability to quickly analyze online visitor behavioral data with unmatched accuracy, speed and granularity and we are proud to have InfiniDB as part of their solution."
InfiniDB is an all-software solution that uses a column-oriented approach to overcome query and input/output (I/O) performance limitations that exist in traditional symmetric multiprocessing, relational database management systems (RDBMS) by storing, managing, and querying data based on columns rather than rows. It features a multi-threaded, fully distributed, massive parallel processing (MPP) architecture that processes data queries extremely fast. InfiniDB performance scales linearly with the addition of commodity server hardware, guaranteeing service level commitments and optimal asset utilization levels for web analytics and online marketing companies are met well into the future.
For more information about InfiniDB, determine pricing for a specific deployment, and calculate the value that can be achieved with InfiniDB see: http://www.calpont.com
About Cognitive Match
Cognitive Match's on-site predictive targeting and dynamic ad targeting solutions have helped companies like Financial Times, Yahoo!, and Net-A-Porter maximize revenue from their online channel. The company optimizes the complete online customer lifecycle from off-site ads to on-site content. http://www.cognitivematch.com
About Calpont
Calpont Corporation is a provider of scalable, high-performance column-oriented analytic databases enabling ultra-fast, deep analysis of massive data sets. InfiniDB Enterprise is the emerging choice for demanding data warehouse, business intelligence, reporting, and analytic deployments. Known for its rapid implementation time, unmatched operational simplicity and extraordinary value, InfiniDB provides a proven solution for data-intensive businesses, including those in the software, online business, telecom, and social spheres. For more information, please visit http://www.calpont.com, join our open source community at http://www.infinidb.org, or follow us at twitter.com/calpont.
# # #