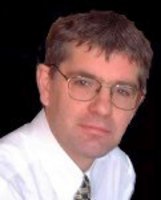 Companies are looking to reinforce skills critical to business survival and growth. Three such topics are Change Management, Information Security, and Business Continuity.
(PRWeb UK) January 4, 2011
"The areas which are showing strongest growth reflect themes affecting many organisations across the UK" notes Focus Managing Director, Steve Twine. "Whilst we are seeing pressure on training budgets in the public sector, companies are looking to reinforce skills critical to business survival and growth. Three such topics are Change Management, Information Security, and Business Continuity."
Business Analysis training and courses such as TOGAF 9 respond to the need for organisations to adapt to changing threats and opportunities - and to re-engineer IT systems.
The ISEB business analysis training courses provide practical skill sets for those delivering change programmes. They include accredited modules on modelling business processes and eliciting requirements. Many professionals in this area are now looking to combine multiple modules to achieve ISEB Business Analysis Diploma status.
At an enterprise level, larger organisations are using the TOGAF 9 framework to help structure their IT systems. This is the most popular approach worldwide when it comes to developing an IT Architecture which matches organisational requirements.
The accredited APMG Change Management course provides an overview of the topic from the perspective of the individual, the team and the organisation. In 2011 these courses are available in 12 UK cities from London to Aberdeen.
Information Security training and Business Continuity training have more to do with survival in an environment where external shocks to established organisations have seldom been greater. Financial crises, volcanic disruption, extreme weather conditions and the Gulf oil spill have all brought this into sharp focus.
Information security training spans from simple good practice in the configuration of PCs and local networks through to penetration testing of complex transaction based systems. Those in senior roles with responsibility for IT security are increasingly looking to internationally recognised qualifications such as CISM and CEH Certified Ethical Hacker to consolidate and validate their skills. Other popular courses where Focus has extended its schedule include Freedom of Information and Data Protection where recent rulings by the Information Commissioner underline the negative consequences of non compliance.
Focus has added a new group of courses on Business Continuity. These are designed to ensure that disaster recovery contingency plans are appropriate and well thought through. They align to the Business Continuity Institute's Good Practice Guidelines and BS 25999-1. Courses include 3 day Foundation courses for newcomers as well as an intensive 5 day event – inclusive of the BCI exam.
Project and Programme management skills are central to effective delivery of organisational change - helping underpin continuing strong interest in PRINCE2 training. The PRINCE2 project management methodology is the most widely adopted approach in the UK. The Focus schedule now includes 6 PRINCE2 courses in London each week at venues which include Tower Hill, Grosvenor Place and the Barbican. Additional courses are now available in Watford and at Gatwick providing the opportunity to keep travel time and cost to a minimum.
Popular with project managers working in contract or interim management roles are Prince2 weekend courses. These involve 5 days study over 2 successive weekends. Organising training in this way minimises the impact on fee earning potential.
To remain a registered PRINCE2 Practitioner it is necessary to renew certification after 5 years. PRINCE2 Re-registration is becoming an important concern for many early adopters of PRINCE2. Because the core guidance from the OGC was updated in 2009, and because there is a new format 1 hour exam to be taken, many re-registration candidates are looking for structured refresher training. To meet this demand Focus now features both 2 and 3 day workshops which will do just that. They include the new PRINCE2 manual and the re-registration exam which is taken on the final day.
Re-registration is the PRINCE2 topic which is generating more queries than any other. Focus has added a new set of PRINCE2 FAQs to its website to address the main questions asked. These supplement the PRINCE2 Explained training guide which can be downloaded free of charge from the Focus on Training website.
Focus Managing Director, Steve Twine, cautions those considering PRINCE2 courses to ask questions about the style of training: "Focus is keen to avoid the low end of the PRINCE2 training market where the primary objectives are to maximise delegate numbers and cram for exams. We aim for classes where there are good opportunities for delegates to share experiences and relate the PRINCE2 guidance to their own situations. Our re-registration classes which include a strong refresher element are a good example of this. We are still confident that delegates will pass their exams – so we offer a Pass Guarantee".
Focus is able to offer excellent deals on ITIL, PRINCE2 and other certification courses in more than 40 cities across the UK from Exeter to Inverness. The company has grown steadily from its origins as a project management specialist delivering courses in just London and Peterborough. As well as the "best practice" certification courses in Project Management and IT disciplines, Focus has increased its schedule with a wide range of leadership, management and interpersonal skills training. These include courses such as Finance for non Financial Managers, Negotiation Skills and Communications Skills. Focus works with a wide network of the country's best trainers to ensure that it can deliver effective and economical training solutions.
About Focus on Training:
Focus is a leading training organisation specialising in accredited best practice training for Project Management and IT Service Management. Courses are available on both a public schedule and on-site basis. There are also on-line learning options.
PRINCE2® and ITIL® are registered trade marks of the Office of Government Commerce in the United Kingdom and other countries.
###