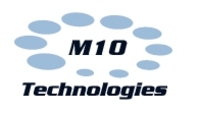 "The On-demand capabilities of SAP Business ByDesign are operated on SAP's safe and secure cloud infrastructure which allows a very affordable scalability to match our customer's future growth needs."
Roswell, GA (PRWEB) January 4, 2011
M10 Technologies M10 Technologies Overview (wholly owned by M10 Technologies OverviewLLC) today announced it has become an SAP® Business ByDesign™ solution reseller authorized to market, sell, deploy and further develop this powerful and very affordable SaaS offering. M10 will also offer additional services that will include back office support services, consulting, change management, data migration, training, and solution extensions.
SAP Business ByDesign is a fully integrated business management solution that delivers the best of SAP's software, on-demand and based on a monthly subscription. This solution is designed as a best-fit for companies who want the benefits of large-scale business applications without the costs of supporting the corresponding IT infrastructure or high costs to license and implement. SAP Business ByDesign unifies multiple business operations and enables companies to implement preconfigured business processes in order to quickly solve immediate problems. Accessed via a single user interface on the internet, SAP Business ByDesign delivers best practices software for business processes and supports the management of financials, customer relationships, human resources, projects, procurement and the supply chain.
"The On-demand capabilities of SAP Business ByDesign are operated on SAP's safe and secure cloud infrastructure which allows for very affordable scalability to match our customer's future growth needs without significant capital investments or IT risks," said Jim Rosenberger, Managing Partner at M10 Technologies.
"Our desire to resell and represent the integrated SaaS solution is based on the fact that SAP has significantly lowered the bar to utilization of their world class software by offering the SAP Business ByDesign suite already starting with as few as 10 users. This lower point of entry coupled with the fast track implementation starter packages will allow companies to be up and running in a few weeks only. Both the SAP product and the SMB marketplace are ready now.", stated Tom Beggs, M10's COO who recently spent 16 years working for SAP America.
M10 Technologies has been an SAP Gold services partner since 2003 and offers full lifecycle SAP consulting services. One key core service offering is M10's SAP Helpdesk in the Cloud™ solution which can provide Level 1, 2 and 3 SAP support to help with the ongoing "Run" phases of installations. M10's SAP Business ByDesign practice will focus initially on the Eastern half of the US and be supported by offices in Atlanta, Chicago, Birmingham, Miami and Philadelphia. For more information on M10 Technology or the SAP Business ByDesign solutions, visit http://www.m10tek.com or call 678-240-0740.
SAP and other SAP products and services mentioned herein as well as their respective logos are trademarks or registered trademarks of SAP AG in Germany and in several other countries all over the world.
All other product and service names mentioned are the trademarks of their respective companies.
For more information: PR contacts at M10 should be Tom Beggs (M#484-844-3622) or Jim Rosenberger (M# 404-357-5295)
###