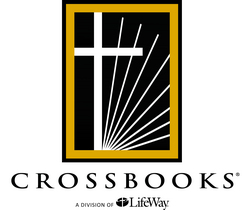 Nashville, TN (PRWEB) January 6, 2011
Crossbooks, the Christian self-publishing division of LifeWay Christian Resources of the Southern Baptist Convention, is proud to announce that the rights of CrossBooks title 8 Crucial Realities: Successful Choices for Graduates(ISBN: 9781433673108, PRICE $14.99) by Lissa Raines, have been acquired by the B&H Publishing Group.
"8 Crucial Realities" was written specifically for recent college graduates who find themselves at a crossroads. Raines explores the many misconceptions that can lead graduates down a dark, self-defeating path and investigates eight spiritual and practical topics, including money, relationships and God's will. She provides tips and practical insights for living in line with God's Word and principles.
"B&H's decision to pick up Lissa's book illustrates perfectly the opportunities that CrossBooks makes available to new authors," said Selma Wilson, president of B&H Publishing Group. "We view CrossBooks as not only a forum for authors to publish their works, but as a resource for our traditional publishing division to discover exceptional writings from top Christian leaders."
Raines' guide is the first CrossBooks self-published title picked up by a traditional publisher, fulfilling one of the missions of the imprint when LifeWay created it: to provide a proving ground for new authors. Bill Nielsen, director of CrossBooks, commented that he anticipates there will be additional CrossBooks authors to follow Raines' path into traditional publishing.
CrossBooks, a division of LifeWay Christian Resources of the Southern Baptist Convention, is a Christian publishing company committed to bringing more Christian voices into the publishing industry. Established authors, first-time authors and authors anywhere in between can meet their goals and fulfill their vision for their books by publishing with CrossBooks. CrossBooks' innovative style of publishing blends the best of traditional and self-publishing. While our authors contribute monetarily to cover the cost of publishing, we maintain a strict moral and quality standard that every manuscript must meet. For more information on publishing your Christian book with CrossBooks, log on to http://www.crossbooks.com or call 1-866-879-0502.
###