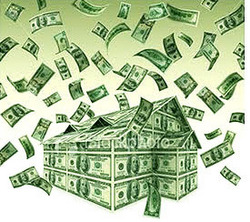 The holdup is a result of allegations that bank employees violated state laws and regulations by rubber stamping foreclosure documents without the proper review process
Greenville, SC (PRWEB) January 5, 2011
Nationwide, the real estate market is slowly coming back, and foreclosures are still leading investors by the nose. The selection is getting slim, although many say another surge of foreclosed homes will come soon now that the holidays are past. Is a foreclosure always the best deal? We asked Lee Cunningham, an expert in the residential city of Greenville SC, along with Greg Harrelson, a top broker in Myrtle Beach resort property to comment about the foreclosure situation.
Greenville, SC
"The holdup is a result of allegations that bank employees violated state laws and regulations by rubber stamping foreclosure documents without the proper review process," says Lee Cunningham of Greenville.
This quickly became known as the 'Robo-Signing' scandal and prompted banks to freeze their foreclosures until they had a chance to evaluate procedures and make any corrections. The moratorium has been in effect for a few months but most banks are already preparing to release a surge of new properties in the first quarter of 2011.
The effects of the moratorium are far reaching. Foreclosure transactions across the country dropped 15-20% in the last quarter, which is a big number considering 25-30% of all transactions closed nationally were foreclosures. The money lost filters down past real estate agents to mortgage lenders, attorneys, title insurance companies, inspectors, and others trying to keep their businesses afloat. Even new home construction, which is not directly influenced, is waiting for foreclosures to clear the market so values can stabilize and they can start building again.
Locally, Greenville SC foreclosures are a much smaller portion of overall sales with only about 14% share, but they still have a significant effect on the market since buyers are waiting for these deals. Buyers interested in condos for sale in Greenville SC will find less inventory than single family homes, but the units are usually offered at very good values.
"The economy has a long way to go, and most experts agree that the last wave of nationwide foreclosures and distressed Greenville SC homes sales will not ease until 2013," Cunningham predicts.
"Not only are many home owners currently in default, but there is a huge back log of owners that have stopped making their payments and have not been served their foreclosure papers. The foreclosure inventory is certain to go up again, but if unemployment figures don't improve, the demand for homes in general will be soft, extending the Greenville SC real estate market recovery."
Myrtle Beach, SC
"Buyer Beware when it comes to foreclosures and short-sales in Myrtle Beach." says Greg Harrelson of Century 21 The Harrelson Group.
Over the past few years, the attention and focus on Myrtle Beach foreclosures has been overwhelming. When a foreclosure is listed on the MLS it will typically get showings within hours and if priced correctly, will receive an offer the same day. There are a lot of traditional buyers and investors that won't even consider a property unless it is listed as a distressed property.
"This foreclosure infatuation reminds me of the year 2005 when buyers were buying any property they could find because they thought they would flip it and make thousands of dollars overnight," Harrelson explains.
"The problem with this is that buyers were not looking at all of their options. Instead, buyers would just want any oceanfront condo for sale in Myrtle Beach, no matter where it was located. Looking back now, we see that there were a lot of mistakes and missed opportunities to this tunnel vision mentality."
Today's investors should not make this same mistake. In many cases, they will insist on looking at foreclosure properties and miss out on a better one that is not in distress. After repairs and refurbishing costs, the total investment in this situation could be more than a non-foreclosure.
"Make no mistake," says Harrelson. "There are some fantastic deals on Myrtle Beach short-sales and foreclosures. Yet now that we are seeing a dwindling of quality foreclosures, it is smart to go back to the days when we would evaluate ALL of the listed properties. If a buyer looks at all of the properties and decides on a foreclosure, then that is a wise investment."
For every four buyers that follow this strategy, Greg says that one of them will find a better deal from a non-distressed homeowner that just wants to liquidate and cannot wait for the market to recover. The main point he stresses to a buyer is to know everything on the market before they make a move. They should not let tunnel vision cost them thousands.
"In the Myrtle Beach real estate market, we are starting to see a decline in distressed inventory and an increase in frustrated homeowners that just want to get rid of their property," Harrelson adds. "The year 2011 will likely prove to be a smart time to purchase a home for sale in Myrtle Beach or that dream condo. But, buyer beware... foreclosure tunnel vision can cost in the long run."
For more information on Greenville or Myrtle Beach real estate, contact the authors below:
Lee Cunningham
The Cunningham Team RE/MAX Realty Professionals
600 Independence Blvd, Greenville, SC 29615
http://www.GreenvilleSCRealEstate.net
(864) 679-0707
Greg Harrelson
Century 21 The Harrelson Group
4999 Carolina Forest Blvd, Ste 18
Myrtle Beach, SC 29579
http://www.C21TheHarrelsonGroup.com
(843) 457-7816
# # #