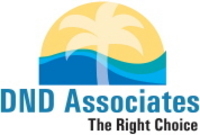 Fort Lauderdale, FL (PRWEB) January 6, 2011
DND Associates, a market leader in the sale of luxury and waterfront homes and properties in East Fort Lauderdale, announced the launch of 4 new websites, featuring some of the most desirable Fort Lauderdale real estate communities. DND Associates is uniting extraordinary properties with exceptional websites and real estate tools to give their clients the ultimate online real estate resources. Buyers and sellers of Las Olas, Galt Ocean Mile, Victoria Park and Fort Lauderdale Beach homes and condos will be able to search for available properties, learn about the leading real estate team in Fort Lauderdale, as well as submit an appointment request directly on the sites.
The new websites featuring Fort Lauderdale's prestigious luxury communities, include:

Dale Atkins, Dennis Stevick and the DND Associates team rank in the Top 1% of Realtors in the City of Fort Lauderdale and Broward County. They also rank in the top 10 Realtors in Broward County by Total Sales Volume and are one of the top selling real estate teams for Fort Lauderdale beach communities. The team consistently receives awards for their real estate success and sets the highest standards in the real estate industry. DND Associates has helped thousands of people reach their real estate dreams through superior service, premier real estate tools, excellent negotiation skills and outstanding knowledge of the Fort Lauderdale real estate market.
About DND Associates
DND Associates – Dennis Stevick and Dale Atkins - rank in the Top 1% of Realtors in Fort Lauderdale. Dennis and Dale have achieved recognition for their power to produce successful sales transactions consistently year after year and represent luxury and waterfront homes. Visit DND Associates online at http://www.DNDFloridaHomesbytheSea.com.
###