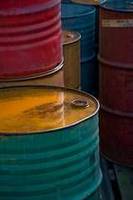 "With crude oil prices on the steady rise, domestic horizontal oil drilling has the strongest up-side potential, delivering huge profits for all parties involved".
Graham, TX (PRWEB) January 6, 2011
According to reports generated by world-wide petroleum consultants, William M. Cobb & Associates, Big K Energy's prospect area is contained within a 320 acre area in Scurry and Mitchell Counties, TX.
Cobb reviewed all available well logs, maps and reports within a 5 square mile area surrounding the Texaco Ison #1 well and the Platinum Exploration Enterprise #1 well in Mitchell County. The report details the strawn sand in and around the Enterprise field is present, relatively thick and porous enough to hold hydrocarbons.
The strawn sand is a fairly prolific, oil-producing geologic formation found in the Midland Basin. The Mirage Field located 6 miles to the north-west has produced more than 800,000 barrels of oil and 2.6 billion cubic feet of gas since its discovery in 1993.
Big K Energy's estimates of production from the proposed new horizontal well are as follows, 750 barrels of oil per day and 1100 metric cubic feet on a daily basis.
Questions about BIG K ENERGY CORPORATION of TEXAS?
Feel Free to Call: (714) 916-0157
# # #