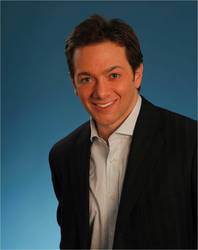 New York, NY (PRWEB) January 5, 2011
Join us for the latest news, an interactive discussion and live Q&A with today's digital influencers on recent innovations in the personal finance space.
When:
Thursday, January 6, 2011
11:30am – 12:30pm PST / 2:30pm – 3:30pm EST
Where:
In-Person: The Mirage
3400 S. Las Vegas Blvd., Room: St. Thomas B
Via Web: Log onto the live webcast, http://media.xfactorcom.com/sd/citi/20110106/
Who:
Hosted By: Terry O'Neil, Executive Vice President, Citi Cards
Moderator: Mack Collier, Social Media Strategist
Special Guest: Jeff Mullen, CEO, Dynamics, Inc.
Panel of Digital Influencers:

Jay Baer, social media strategy consultant and blogger for ConvinceandConvert.com
Carrie Coolidge, co-editor, Luxist.com
Lauren Fairbanks, personal finance writer at Aol. and founder/editor at LifeStylerMag.com
Jeanine Skowronski, personal finance reporter, MainStreet.com
Aly Walansky, beauty and fashion editor, MyGloss.com
Media Access:
Media RSVP to secure entry prior to event. Event starts at 11:30am PST. Please contact Tami McCarthy at tami@tmgpr.com or 917.604.5596. Photo and interview opportunities available. Camera crews are welcome. Space is limited.
###