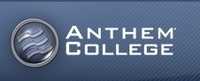 It's an honor to serve the larger community beyond Anthem College
Kansas City, MO (PRWEB) January 5, 2011
Valerie Moser, DVM, program director of the Veterinary Technology program at Anthem College—Kansas City, will be joining Kansas City's newly- established Animal Advisory Board.
The Board is charged with shaping future animal and public health for Kansas City. It will review policies, develop strategies, and set goals to improve these areas. It will also advise the City Council as needed.
Dr. Moser, who moved to Kansas City from Phoenix, Ariz., last year, has become known here for her expertise in shelter medicine. She was working as a veterinarian at Maricopa County Animal Care & Control when she was tapped to direct Anthem College's new Veterinary Technology course. This experience caught the attention of officials with Kansas City's Animal Health and Public Safety Division, which led to her appointment to the new Board.
"It's an honor to serve the larger community beyond Anthem College," Dr. Moser said in a statement. "It also points to the welcoming atmosphere throughout Kansas City that a newcomer like me is invited to join the mix of professionals involved in animal and public health."
Anthem College began offering its Veterinary Technology Associate of Applied Science degree program in July, 2010.
Established in 2003, Anthem College--Kansas City, located at 9001 State Line Road, also offers Associate of Applied Science Degree programs in Business Management and Paralegal and both Associate of Applied Science Degree and diploma programs in Dental Assistant, Massage Therapy, Medical Assistant, Medical Billing & Coding and Surgical Technologist.
About Anthem College
Anthem College is part of Anthem Education Group (AEG), a Phoenix, Arizona-based family of schools and colleges that provides career focused training and education programs at 23 accredited institutions in 15 states and through online programs, offering masters, bachelors and associates degrees as well as diplomas. The Anthem Education Group family of schools, which has been providing quality post-secondary education for more than a century, includes Anthem College, Anthem College Online, Anthem Institute, The Bryman School of Arizona, and Morrison University. For more information, visit http://www.anthem.edu
###