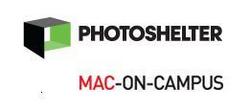 photo students aren't getting enough photo business education in traditional photography programs
Astoria, NY (PRWEB) January 5, 2011
PhotoShelter, the leader in portfolio websites and online tools for serious photographers, today announced the launch of a new student education program in partnership with MAC Group the leading marketing, sales and distribution company who connects photographers, videographers, students and educators with top brands in photo gear and accessories. The series of free monthly webinars – Beyond The Classroom: A Photo Student's Guide to Turning Pro – will kickoff Friday January 14th at 1PM EST. Register here: http://www.macgroupus.com/moc-webinar/Beyond-the-Classroom-Webinar.html
These co-sponsored webinars will provide emerging student photographers with critical lessons that are not necessarily taught in the classroom, by combining PhotoShelter's expertise in building and marketing successful photography businesses with MAC Group's long-standing on-campus relationships and experience providing content to photography education programs worldwide.
"We're tremendously excited to partner with MAC Group on this educational initiative," said PhotoShelter CEO Allen Murabayashi. "Photography business education is very important to us and something we believe photo students aren't getting enough of in traditional photography programs. Our goal is to help educate the next generation of pro photographers and arm them with the tools they need to build sustainable careers in a rapidly changing industry."
Hosted by PhotoShelter co-founder Grover Sanschagrin, the educational webinar series will build off of his popular blog post, The Top 11 Things Photographers Wish They Learned in Photo School. Photo students will have the opportunity to tune in for live online presentations, ask questions and get answers in real time, and participate in discussions on the business of photography from anywhere on the globe. The webinars will also be available online for download after the initial live sessions. In each session, Grover will share new business research, tactical guidance, and hundreds of examples and success tips from world class pro photographers. Space is limited for each session and registration is required.
Session 1:
How to Market Yourself & Your Work Online – January 14, 2011, 1 PM EST
How to market yourself and your work to get found by clients – websites, blogging & social media.
Subsequent sessions will include tips on finding professional and personal inspiration, business ethics, career development, pricing and rate considerations, alternative sales channels, specialization, and branding.
MAC Group is the home of some of the photography industry's most trusted and respected brands including Induro, Mamiya, Pocket Wizard, Profoto, Sekonic and Xrite and more. MAC Group brings over 23 years of experience in educational outreach to this initiative. Its MAC-On-Campus program has reached students at 700 programs across the globe. With such deep relationships as a longtime partner to educators, MAC has helped structure the webinar series content to best complement current curriculum while delivering real world success insights. The On-Campus program also serves as a rich online home providing student oriented content including news and tutorials on the latest photography gear, technique, career development, internship resources and more.
PhotoShelter launched its photographer education efforts in 2008 and now regularly releases free, downloadable guidebooks for photographers that cover key online marketing and photography business topics designed to help photographers achieve greater success online. PhotoShelter's free research is designed to complement its online service, which provides a complete website solution for photographers, including customizable website templates, marketing and sales tools, client management features, bulletproof online backup and image delivery capabilities.
For ongoing updates about each of the partners' on-campus events, rich content, and student specials, visit:
MAC-On-Campus
PhotoShelter's Photography Student Page
About PhotoShelter
PhotoShelter is the leader in portfolio websites, photo sales and archiving tools for photographers.
Over 65,000 photographers worldwide use PhotoShelter to power their success online, with customizable website templates, searchable galleries, e-commerce capabilities, and bulletproof image storage. Photographers can create a professional PhotoShelter website in under five minutes, or customize PhotoShelter to power their existing website. A true solution designed to make the business of photography easier to manage - PhotoShelter offers security, global accessibility, and advanced marketing tools so photographers can make their images work harder for them. To join our community, visit http://www.photoshelter.com.
About MAC Group
MAC Group is the premier sales and marketing company dedicated to supplying U.S. photographers, educators, and students with the tools and knowledge they need to create superlative images. We represent, sell, and service the products of the companies that we serve through a network of dealers in the United States. We represent some of the finest companies within the photographic industry today including:
Benro
A complete range of professionally designed tripods, monopods and heads.
Creative Light
Light shaping tools, accessories, and grip for the emerging pro enthusiast and professional on location or in the studio.
Induro
Tripods, monopods, ballheads, three-way heads.
Mamiya
Professional high-end digital and film medium format cameras, lenses, and accessories.
PocketWizard
Remote radio triggering devices for camera and flash.
Profoto
Professional studio and location flash, and distinctive light-shaping tools. The most dependable flash available at rental houses around the world.
Sekonic
The widest range of professional light and color meters for photographers around the world.
Tenba
Camera bags, laptop bags, shipping cases, media pouches, portfolio cases, and grip cases for beginning enthusiasts to pros.
Toyo-View
Professional large format cameras for studio and field use.
X-Rite
Professional color management workflow solutions for displays, printers, projectors, and cameras.
All trademarks are the property of their respective owners.
# # #