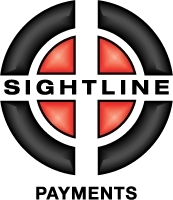 Las Vegas, NV (PRWEB) January 7, 2011
Starting on January 10th and running through the end of February, Colusa Casino Resort is running a "SmartAdvance" promotion as a way to reward guests wishing to obtain cash for their gaming entertainment.
"We are always looking for unique ways to reward our most valuable customers and grow our bottom line- we believe SmartAdvance will be a key program to help accomplish this goal" said Victor Fernandez General Manager of Colusa Casino.
A recent SmartAdvance promotion yielded these results:

A dramatic 90% increase in overall dollars to the gaming floor.
Patrons, who had historically avoided cash advance transactions due to the high fees, did cash advance for the first time.
Patrons, who previously completed cash advance transactions, showed a 40% increase in their average ticket.
"SmartAdvance is a powerful product with indisputable material benefits to a casino's profitability" said Sightline Payments Executive Vice President of Sales Diran Kludjian.
Certain restrictions apply, for more information please call (530) 458-8844 or when onsite please visit one of Colusa's cashier cage locations.
Sightline Payments has invested considerably on innovative payment technologies to the gaming market ensuring the most reliable, secure, and convenient solutions for consumers to access their funds in a casino. Sightline's transformational approach to the industry focuses on delivering unique solutions that generate new and meaningful revenue at reduced expenses to the casino operator.
About Colusa Casino
As you walk through Colusa Casino Resort, you instantly feel the buzz and excitement of winners celebrating. The friendly, welcoming atmosphere offers 1,273 of the newest slot machines, 12 action-packed table and poker games, and high stakes bingo to choose from. Colusa Casino Resort is owned and operated by the Cachil Dehe Band of Wintun Indians. For more information, please visit their website: http://www.colusacasino.com.
About Sightline Payments
Sightline Payments' targeted mission is to be one of the gaming industry's preferred cash access and ticket redemption providers by focusing on delivering outstanding value, continuous innovation, exceptional guest experience, and consistently fulfilling a Customer Focused promise. Sightline Payments is headquartered in Las Vegas, NV. For more information, please visit our website: http://www.sightlinepayments.com
Contact:
Kirk Sanford- Sightline's Founder & CEO
702-851-4747 x 201
ksanford(at)sightlinepayments(dot)com
# # #