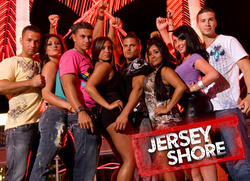 CMG is currently in contract talks with stars from The Jersey Shore
Wheaton, IL (PRWEB) January 10, 2011
Collegiate Marketing Group, LLC reports that the plans for Spring Break 2011 in Panama City Beach are piggy-backing on last year's celebrity blitz, including booking celebrities from MTV reality shows to both spread the word through their website and Facebook page and also to host events during March. Among the many celebrities being considered, Collegiate Marketing Group is currently in contract negotiations with Hollywood agents representing stars from "The Jersey Shore", and "The Hills" as well as other popular television shows and music artists.
The celebrity guest list will be released to the public in early February and information on times, dates and venues will be made available at http://www.pcbeachspringbreak.com.
During last year's Spring Break, students vacationing in Panama City Beach saw appearances and performances from a whole host of stars and celebrities appearing at the local hotspots. Famous artists that performed in Panama City Beach included Kenny Chesney, the All-American Rejects, Asher Roth, Ying Yang Twins, Sean Kingston, Lil Wayne, Young Money, and many others. In addition, MTV reality show stars were dropping by the local hotels and beach clubs and playing guest DJ and hosting a variety of Spring Break events.
For more information on Spring Break in Panama City Beach and past celebrity appearances visit http://pcbeachspringbreak.com/category/celeb-sighting
###