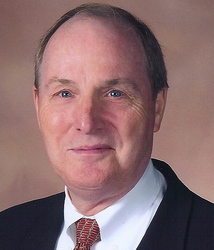 Houston, TX (PRWEB) January 10, 2011
Smith & Associates, a global leader in electronics distribution, announced today that Michael Weaber has been named as the company's new Chief Financial Officer. Most recently, Weaber served as a partner in the Houston, Texas practice of Tatum, LLC, the nation's largest executive services firm.
Weaber brings 30 years of international experience that includes serving as CFO and CAO of companies in the healthcare, chemical and natural gas industries. Weaber joined Tatum, LLC in 2007. During his tenure, he led projects in financial integration, financial restructuring, financial analysis and consulting.
Weaber's experience also includes a distinguished career with the Bayer Group where he held a variety of international and domestic finance positions from Finance Manager in Germany in 1979 to Senior Vice President of Finance, Controlling and Administration in 2004. Weaber also sat on the Board of Directors and served as Treasurer for Bayer's Political Action Committee, and Treasurer of Bayer Foundation. Weaber is an active member of the community and is the current Chairman - Foundation Board of the Council on Alcohol and Drugs Houston. Weaber holds his Bachelor of Arts from Kenyon College and an Executive MBA from Carnegie Mellon University.
Weaber will assume responsibility for Smith's global accounting and credit departments, participate in corporate strategic planning, and act as a key member of Smith's executive team.
"Weaber joins us during an exciting time of growth and success at Smith. His exemplary track record as well as his years of financial expertise will be an asset to Smith's executive management team. Weaber's skills and qualifications are a fit with Smith's plans for continued expansion and continued development of our new quality and service initiative, SmithSecure," said Bob Ackerley, Co-Founder and Director.
About Smith & Associates - Founded in Houston in 1984, Smith & Associates (http://www.smithweb.com) is a leader in the independent distribution of semiconductors and electronic components to electronics and high-tech manufacturers. Smith offers shortage sourcing for commodity and obsolete parts, innovative purchasing and inventory management solutions, redistribution of excess inventory, and component stocking for warranty and repair programs.
A privately held company, Smith & Associates employs more than 300 people worldwide, with annual revenue in excess of US$400 million. Smith's regional hubs in Houston, Hong Kong and Amsterdam are ISO certified and IDEA compliant. In addition, sales and purchasing offices are located in Silicon Valley, Barcelona, Guadalajara, New York, Shanghai, Shenzhen, and Seoul. For more information or to reach a Smith representative 24 hours a day, please call: 1.800.HOUSTON or +1 713.430.3000.
For more information, contact:
Mark Bollinger
Smith & Associates
V.P. of Marketing +1 713.430.3000
###