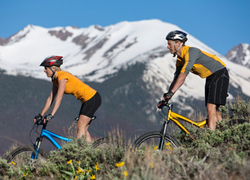 Turning an Adventure Tour into a Groupenture can save a family of four thousands of dollars.
Minneapolis, MN (PRWEB) January 10, 2011
Introducing Groupenture.com (http://www.groupenture.com), a new group buying marketplace that harnesses the power of group buying and social media to allow millions of travelers to affordably explore the world. Launching today, Groupenture offers Adventure Tours from 50 world class tour operators spanning every continent and adventure activity.
Groupenture creates a massive buying network of passionate travelers through its partnerships with many large travel, activity, luxury, cultural and lifestyle blogs and communities. Tour operators list their tours on Groupenture and provide three levels of pricing depending on the final size of the group. Those who are interested in a specific itinerary then use a set of social media tools to build the travel group to maximum occupancy and are rewarded by achieving trip discounts that are unavailable anywhere else. Unlike other group couponing sites that require large numbers of buyers to achieve a discount, Groupenture members only have to build a group of 15-20 travelers to receive a maximum discount that ranges between 15-50%.
"Groupenture allows the average traveler to affordably experience distant lands and cultures that are typically very expensive to visit," says Andrew Atkin, CEO of Groupenture, "Turning an Adventure into a Groupenture can save a family of four thousands of dollars." Atkin feels it's important to expose both young and old to different cultures and ideas which help break down traditional stereotypes and build bridges. "Adventure Travel is an incredible opportunity to immerse parents and children in a culture that is completely different than their own," he says, "Lowering the cost of travel is great way to expand these opportunities for everyone." Registration is free for all travelers.
Currently, the company is offering an 8 day Moroccan Groupenture that retails for $1,525 but reduces to $635 if a group of 10 or more joins the trip. A family of four saves $3,560 if their group grows to 10 or more. That's less than many packages to typical spring break locations in the United States!
Groupenture has been rapidly embraced by Adventure Travel Tour Operators because the system helps them fill their trips more quickly, expands their customer base and lowers customer acquisition costs. "Groupenture is the next great leap forward for Adventure Travel providers," says Richard Weiss former VP Operations for Disney Adventure Travel, "Adventure Travel is, by nature, a group experience. Groupenture leverages the group to create a win/win for providers and operators."
Groupenture's travel members come from partnerships with large online travel communities such as Europe Up Close and Sharing Travel Experiences. In return for promoting a co-branded Groupenture these content providers add value to their community while earning a share of the revenue for each traveler that books through their site. "We love Groupenture" says Andy Hayes, Managing Editor of Sharing Travel Experiences, "Our readers are always looking for affordable and exciting travel opportunities. It's great to be able to provide this as a service to our community while earning a share of the revenue."
Groupenture is the first marketplace launched by UForce (http://www.theuforce.com ). Uforce is a technology company that applies proprietary group building and buying technology to create dedicated group buying marketplaces within high margin niche categories like Adventure Travel. During 2011 UForce will be launching three other marketplace categories. Uforce is a Minnesota-based company led by Andrew Atkin, a senior executive with 23 years of experience starting and re-starting companies. Atkin founded ClickIQ, an industry-leading market research technology platform that has been adopted by national brands like Best Buy, Gateway, Pizza Hut and Johnson & Johnson.
###