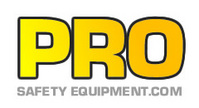 The new site makes it really easy to find what you're looking for. It also has some great information like videos and industry terms.
Chicago, IL (PRWEB) January 11, 2011
Businesses working with heavy equipment, dangerous machinery or other potentially hazardous materials or situations, take note! A company is only as good as the people who get the work done, and preventing injuries should be at the top of any manager or owner's list of important things to consider. However, many business owners know that can be difficult to figure out where to go to purchase equipment, and the cost may be prohibitive. ProSafetyEquipment.com aims to solve those problems with the release of its new website, a repository for safety tools and equipment for a wide variety of industries. ProSafetyEquipment.com's reach is both broad and comprehensive.
Different jobs utilize different types of protection equipment, and ProSafetyEquipment.com has it all. The site features goggles and other forms of eye protection, gloves and other forms of hand protection, hard hats and other forms of head protection, ear plugs and other forms of hearing protection, safety harnesses and other forms of fall protection, rubber boot covers and other forms of foot protection, gas masks and other forms of respiratory protection, emergency wash systems, disaster kits, fire extinguishers and other forms of fire protection, knee pads and other ergonomic devices, a wide variety of first aid kits, coveralls and work vests, flashlights, two way radios and so much more. If you can imagine a device designed to make people more efficient by mitigating any worries of getting hurt, chances are ProSafetyEquipment has it in stock.
Safety equipment is an important part of many different fields, from construction to waste disposal to hospital business to industrial plant work and more. If the body is ever in danger of being compromised or if dangerous substances are used on a daily basis, common sense dictates the age-old saying, "Safety First!" The hope, expressed by many manufacturers and resellers of safety goods around the world, is that businesses realize that spending a few dollars extra to prepare for any eventuality is actually more cost-effective than suffering a major accident on the job.
ProSafetyEquipment.com takes a new spin on this business model by providing products made by over one hundred brands of safety goods in its online marketplace. The rapid speed of the 21st century, combined with the recent need to pinch pennies due to the global recession, has created a unique opportunity for online warehouses able to ship products anywhere in the world and still provide huge discounts on safety supplies. Sensing an opening in this market, ProSafetyEquipment.com intends to be one of the premier online providers of safety supplies in the world. With world-class brands like 3M, Accuform, Huntsman, Safeguard, Kimberly Clark, Dupont, Ironclad, Tillman and more, the site seems on track to accomplish its goals.
With products for eye protection, fall protection, hand protection and much more, the launch of ProSafetyEquipment.com represents a new era in the world of business safety purchases. Businesses will no longer have to send a driver to Home Depot or another big box store to grab a marked-up, second-rate set of goggles or gloves. ProSafetyEquipment offers bulk discounts and significant price decreases (as compared to standard box rates) on nearly everything in the store.
Furthermore, ProSafetyEquipment.com offers videos, links, and a full glossary on-site for any managers or owners interested in learning more about how to keep their employees safe. These videos may provide a good place to start for anyone who needs help implementing safety measures. For more information, visit ProSafetyEquipment.com and get started today!
###