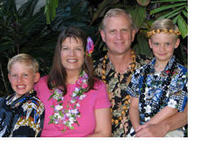 Redwood City, CA (PRWEB) January 10, 2011
Homeschool Buyers Co-op, a leader in homeschool curriculum sales, announced that members no longer have to do pricing research for BrainWare Safari as they are now offering the software for up to 68% off! This award-winning homeschool curriculum helps improve cognitive skills in children. The Co-op continues to offer products that are instrumental in helping parents teach children at home.
"Cognitive skills in children are developed at a very young age. With an award-winning software program like BrainWare Safari, researching other homeschool curriculum programs becomes unnecessary for families," said Brett Walter, President of Homeschool Buyers Co-op. "Members of our Co-op ask for specific products by name. They know what they want and we have the buying power to make it more affordable for them. We continue to negotiate with the suppliers of these great homeschool curriculums and offer them at the lowest price possible to our members."
To have access to these great products at these low prices homeschool parents need to sign up for their free membership. As more people become members, the Co-op is able to make group purchases on homeschool curriculums that help with the development of cognitive skills in children, along with other important learning objectives.
About the Homeschool Buyers Co-op
The Homeschool Buyers Co-op is the nation's largest purchasing cooperative for homeschooling families. They help families receive the best pricing for their homeschool curriculum and have many available courses that help improve cognitive skills in children. The Co-op combines the purchasing power of tens of thousands of homeschooling families around the country to give homeschoolers the same purchasing clout as school districts. They are able to help purchase home school curriculum and programs as well as other basic needs for children learning from home.
###