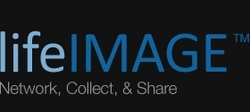 "Cardinal Partners builds and invests in companies whose innovations offer orders-of-magnitude cost and productivity gains in healthcare, and lifeIMAGE's solution illustrates perfectly our approach," said Thomas McKinley, Cardinal Partners.
Newton, MA (PRWEB) January 10, 2011
lifeIMAGE (http://www.lifeimage.com), which enables the secure and on-demand exchange of medical imaging information among hospitals, physicians and patients, announced today that it has closed $11.8 million in series B financing. The round was led by Cardinal Partners and included new investor Galen Partners, two of the most prestigious healthcare venture capital firms with exclusive focus on the healthcare sector. The company will use the funds to expand its operations and strategic partnerships in order to meet intensified demand for its cloud-based medical image-sharing platform. Thomas McKinley from Cardinal Partners and David Jahns from Galen Partners have joined the lifeIMAGE board of directors.
"Cardinal Partners builds and invests in companies whose innovations offer orders-of-magnitude cost and productivity gains in healthcare, and lifeIMAGE's solution illustrates perfectly our approach," said Thomas McKinley, general partner at Cardinal Partners. "lifeIMAGE's medical image sharing platform offers a compelling solution for clinicians, patients, providers and payers to redefine and enhance clinical processes, improve communications, reduce costs and expedite the ongoing transition toward consumerism in healthcare. We look forward to working closely with the lifeIMAGE team at this exciting time in their growth trajectory."
lifeIMAGE allows patients, physicians and hospitals to electronically network, collect and share diagnostic imaging records from any facility, reducing time and cost associated with redundant exams, avoiding excessive radiation exposure for patients using an image transport method with optimal security that is faster and more reliable than the current practice of using CD/DVD media. The information is stored on a secure, private and HIPAA-compliant cloud using EMC storage and information management infrastructure technology.
"Galen has gained recognition as a leading healthcare private equity investor by practicing a philosophy we call collaborative capital," said David Jahns, managing director at Galen Partners. "The team at lifeIMAGE has made great progress in a relatively short period of time. The company is at an inflection point where it can leverage its investors' experience, network of industry relationships and proven strategies for achieving scale."
"Medical imaging offers the highest diagnostic value in medicine, and advances in modalities and modern protocols will continue to increase the overall utilization and cost," said Hamid Tabatabaie, president and chief executive officer, lifeIMAGE. "Our technology platform is focused on clinicians' timely access to vital imaging information. We provide tools to clinicians who deliver better medicine while helping to take out costs associated with redundant exams, excessive radiation, and delays or errors in patients' care. We are fortunate to have gained rapid adoption among some of the most praised clinicians, image intensive specialists and centers of excellence for patient care. We are again fortunate that when we looked for capital to extend our early lead and to finance our growth, we found many good choices. We chose Cardinal Partners and Galen Partners because they both have brilliant track records in helping healthcare technology startups grow into significant and successful companies."
During the course of 2010, lifeIMAGE fueled transformative change in the medical imaging industry and achieved significant milestones by:

Providing its services to renowned healthcare facilities across the country, including H. Lee Moffitt Cancer Center (Tampa, Fla.), Memorial Sloan-Kettering Cancer Center (New York, N.Y.), Massachusetts General Hospital (Boston, Mass.), Yale New Haven Health System (Hartford, Conn.), Lahey Clinic (Burlington, Mass.), Baystate Medical Center (Springfield, Mass.), Fletcher Allen Health Care (Burlington, Vt.), Children's Hospital Boston (Boston, Mass.), Tufts Medical Center (Boston, Mass.), St. Francis Hospital and Medical Center (Hartford, Conn.), Montefiore Medical Center (Bronx, N.Y.), Lifespan hospitals in Rhode Island, Beth Israel Medical Center (New York, N.Y.), Shands at the University of Florida (Gainesville, Fla.), Sarasota Memorial Health Care System (Fla.), The Mount Sinai Medical Center (New York, N.Y.), UNC Health Care (Chapel Hill, N.C.), Cook Children's Health Care System (Fort Worth, TX.), Our Lady of the Lake Regional Medical Center (Baton Rouge, LA) and The MetroHealth System (Cleveland, OH)
Serving as a national image "clearinghouse" for a federally funded electronic health initiative with the Radiological Society of North America that is expected to enlist 300,000 patients receiving the results of their imaging exams through the lifeIMAGE platform
Advancing personal health record utility through integration of medical images with the Microsoft HealthVault platform
Integrating with FUJIFILM Medical Systems' Synapse® PACS and Philips Medical Systems' iSite® PACS to make patients' outside imaging studies more accessible to radiologists
About lifeIMAGE
lifeIMAGE provides an Internet service for universal e-sharing of diagnostic imaging information. The service is designed to connect hospitals, radiology groups and physicians to their patients everywhere. lifeIMAGE makes it possible to securely deliver or receive patient imaging information wherever needed from wherever the information originates. The goal of the lifeIMAGE platform is to help avoid duplicate exams and eliminate unnecessary patient exposure to excessive radiation. In an era of concerns about rising healthcare costs, lifeIMAGE is investing in a platform that helps advance patient care, while reducing $10-to-$15 billion of unnecessary costs. lifeIMAGE was named one of the most innovative technologies by The Wall Street Journal as part of its international 2010 Technology Innovation Awards. For more information, visit http://www.lifeimage.com.
About Cardinal Partners
Cardinal Partners is a leading venture capital partnership focused exclusively on healthcare investing. Cardinal is committed to the belief that innovation and excellence in healthcare will simultaneously improve the lives of millions, while also rewarding investors with extraordinary returns. As veteran company-builders, Cardinal's principals partner with entrepreneurs, scientists, clinicians, engineers and inventors in the challenging task of growing great companies from great ideas. Over the course of their careers, the Cardinal Partners team has invested in over one hundred growth companies, including Athenahealth, VISICU, Sirtris Pharmaceuticals and many others. Since 1997 alone, companies funded by Cardinal have a cumulative market valuation exceeding $6 billion. For more information, visit http://www.cardinalpartners.com.
About Galen Partners
Galen Partners is a leading healthcare private equity investment firm based in Stamford, Conn. The firm focuses on growth equity investments in healthcare technology-enabled services, medical devices and specialty pharmaceutical companies. With nearly $1 billion under management raised through five funds, Galen has invested in more than 70 companies since 1990. The firm continues a tradition of strategic collaboration and partnership with its portfolio company management teams to build healthcare market leaders. For more information, please visit Galen's Web site at http://www.galen.com.
# # #