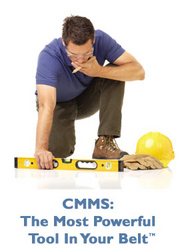 Davis, CA (PRWEB) January 12, 2011
On February 7th, 2011, at 2:00pm EST, Maintenance Connection will be hosting a one-hour online presentation which includes an introduction to our Enterprise Web-Based Maintenance Management Solution.
Maintenance Connection provides Enterprise Web-Based Maintenance Management for organizations needing Work Order Tracking, Preventive Maintenance, Asset Management, Asset Tracking, Maintenance Procedure Libraries, Inventory Tracking, Purchasing, Maintenance Scheduling, Service Requests, and Maintenance and Asset Reporting.
Maintenance Connection connects maintenance personnel to extend asset lifecycle, track maintenance costs, prevent and predict equipment failures, improve labor productivity, reduce costly equipment downtimes, minimize investments in inventory, and lower the total cost of maintenance. Our unique combination of cutting-edge CMMS/EAM technology and emphasis on service excellence for customers has led to thousands of satisfied users worldwide.
Our Facility Maintenance and Asset Management Software is designed to help your organization manage maintenance, not software. Packaged in a simple, user-friendly, yet powerful application, Maintenance Connection's CMMS connects maintenance professionals to their operations with a unique style that continues to revolutionize the way maintenance is performed.
To register for this webinar, please Click Here
###