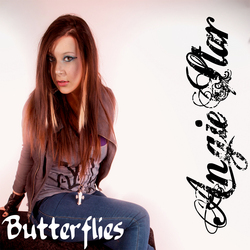 Embrace Your Destiny
(PRWEB) January 11, 2011
As the music industry becomes increasingly monopolized by a handful of billion-dollar corporations, it becomes more and more difficult for emerging artists to reach a wider audience. Thankfully, the Internet has provided musical artists more opportunities to be heard via digital record labels, online radio and social networking sites. Now, one online music project is bringing all of these exciting avenues under one roof.
Embrasive Dance is an inspiring new project that is poised to become a worldwide music community. The project not only seeks to promote new artists, but also to create a nurturing, creative family for all music fans to become a part of.
At official Embrasive Dance web site, musical artists can create profiles and submit any of their work they want to be heard. The site also hosts forums and chat rooms for artists and fans can connect with one another to share their thoughts and feelings about music.
In addition, Embrasive Dance has recently launched its own digital record label, Embrasive Dance Records, to take artists to the next level and build lasting careers. There is also Embrasive Radio, the project's online radio station, allowing artists to broadcast their music live to a worldwide audience. The radio station is fully licensed by Personal Radio Services, allowing it to play any music of all genres, from the mainstream to the underground.
The Embrasive Dance project is not limited to any one type of artist or any one genre of music. Embrasive Dance works with vocalists, producers, DJs, bands and rappers of a wide array of musical styles from pop to hip-hop to UK hardcore and every genre in between.
Through all of these services, Embrasive Dance can help all artists, no matter if they are unsigned amateurs trying to break in to the music business or already-established artists simply hoping to gain a wider audience. Embrasive Dance also fully utilizes popular web sites such as Facebook, YouTube and MySpace to allow artists to reach the maximum number of music fans possible.
Within the project there have being many digital recording projects underway, such as Angie Star who will soon be a big hit worldwide with her debut single Butterflies which is available on I-Tunes and other stores.
http://itunes.apple.com/us/album/butterflies-single/id413994792
###