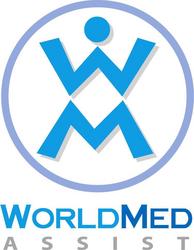 From Dec-Feb we help just as many patients get high quality, affordable weight loss surgery as in the remaining 9 months of the year.
Concord, CA (PRWEB) January 12, 2011
For the 5th year in a row, WorldMed Assist has observed an interesting phenomenon occurring around this time of year: an annual surge in weight loss surgeries.
Every year the number of people contacting the company for weight loss surgery dramatically increases after Thanksgiving. For the month of December, 2010, medical travel company WorldMed Assist reports a 40% increase compared to November, 2010. The spike in weight loss surgery applications continues well into the following months and lasts until late February. As a whole, the number of weight loss surgery patients WorldMed Assists helps during the three months Dec-Feb is equal to the number of patients it sees in the remaining 9 months of the
The types of weight surgeries that people are seeking include gastric bypass, lap band surgeries, and gastric sleeve plication procedures. Even more interesting are the reasons why people begin seeking weight loss surgery at this particular time of year.
Shortly after Thanksgiving, people start seriously researching weight loss surgery. Some report an initial guilt felt from over-indulging in Thanksgiving festivities. Others may be compelled to think about surgery by the prospect of lots of eating during Christmas. Many patients commit to surgery right after Christmas- their anticipated guilt was indeed confirmed after the Christmas holiday.
The holiday surge continues on into the next month, as many more undergotheweight loss surgery during January. Perhaps the most obvious reason for this wave is the link to New Year's resolutions. Several turn to surgery after their New Year's resolution of controlling their weight through diet and exercise didn't work out. Others might use the surgery to boost their chances of successfully reaching their health goals in the weeks and months to come.
Finally, WorldMed Assist expects a final surge in the month of February. Potential clients who were interested earlier have now financially recovered from the holidays. However, they may not feel completely satisfied in terms of their own weight-loss goals. Some clients may also be getting an early start on the spring season. This last bunch of clients wraps up what WorldMed Assist describes as "a wave of seasonal inquiries" regarding weight-loss surgical procedures.
WorldMed Assist is a medical tourism company that was founded by CEO Wouter Hoeberechts back in October 2006. Hoeberechts started the company in response to the growing need for high quality health-care options for Americans. WorldMed Assist addresses this need by offering medical treatment packages abroad at affordable prices in countries like Belgium, Mexico, and India.
Hoeberechts comments, "The cost of weight loss procedures in the U.S. in some cases is exorbitant. This is a main reason why many American's don't consider surgery. In contrast, the cost of weight loss procedures in countries like Mexico is very low. We can often provide a total cost savings of more than 50%".
Medical tourism basically allows U.S. citizens to obtain medical treatment that they could not otherwise afford due to a lack of financial resources. For example, being underinsured is one of the "push factors" driving Americans to seek health care alternatives abroad. Also, medical technology can be more advanced overseas than it is in America. This acts like a "pull factor", drawing more and more people to obtain weight loss surgery in other countries.
Hoeberechts goes on to explain, "The quality of weight loss procedures in Mexico is very high: Mexico has a very high rate of obesity, so we are able to offer doctors who are very experienced. These doctors are members of the American Society of Bariatric and Metabolic Surgeons, and they are professors at academic institutions. In some cases, procedures are available in Mexico many years before they are available in the U.S. Examples of this are Lap Band Surgery as well as Gastric Sleeve plication surgery. These two surgeries involve no cutting of the stomach at all, resulting in extremely low complication rates and very fast recovery".
###