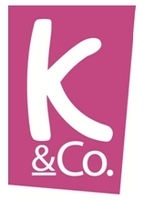 (PRWEB) January 12, 2011
K&Co is a new online shopping and catalogue brand from the UK's largest home shopping company, Shop Direct Group.
Acknowledging that there should be no age barrier to fashion, K&Co spoke to its customers to find out the wants and needs of the UK's original Generation X and found the fit of clothes is the most problematic area for mature women.
With this in mind, kandco has created its lead clothing range, Savoir, using a bespoke clothing block to deliver an exact fit that flatters the mature figure, enabling 50+ women to dress with both style and confidence whether they're wearing evening maxi dresses, petite trousers or wide fitting shoes!
Created by fashion experts who truly understand the shape, size and style of today's modern 50+ woman, Savoir offers fashion trends to fit the woman she is now, and not a one style fits all approach to mature dressing often found on the high street - meaning no more battles with fashion sizing!
KandCo offers a wide range of Ladies Clothing and footwear, as well as supplies homewares and electricals in a convenient home shopping format. Redefining the shopping experience for Britain's mature female customer, K&Co is dedicated to delivering fashion that captures the key trends of the season with a style and fit created for today's mature woman. K&Co makes shopping simpler than ever with a mix of own brand and best loved brands delivered direct to the door.
Not only does K&Co offer fabulous ladies fashion at the click of a button but it also gives the option to buy now pay later, making looking good even more accessible!
Log on to http://www.kandco.com or call 08448 111 800 to find out more.
For further information, quotes or to interview the 'Inreality' girls please call the isme PR team at BJL on 0161 831 7141.
Notes to Editors:
About K&Co:
K&Co is the new home shopping brand from Shop Direct Group, the UK's largest home shopping stable, and owner of brands including Littlewoods.com and Very.co.uk.
Available online and in catalogue format, K&Co fashion offers stylish, affordable, and flattering womenswear in sizes 8 to 28, and is aimed at a discerning mature woman. The Savoir at K&Co clothing collection is setting a new standard in womenswear, created by experts who truly understand the shape, size and style of today's modern, mature woman.
The new Spring/Summer range is available now.
For more information, log on to http://www.kandco.com.
Further details regarding Shop Direct can be found at http://www.shopdirect.com.

Shop Direct Group is the UK's largest online and home shopping retailer with sales of circa £1.7 billion
The Group has 5m active customers across the business
Shop Direct employs around 9000 people
Brands include Littlewoods, very.co.uk, isme, Woolworths.co.uk, Littlewoods Ireland, Littlewoods Europe, Additions, Choice and K&Co
We are the largest full price branded clothing and footwear retailer in the UK
We are the 2nd largest online clothing retailer in the UK
We are the 3rd largest bed and mattress retailer in the UK
We are the 4th largest sportswear retailer in the UK
We are the 5th largest electrical retailer in the UK
###