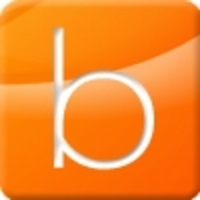 Bridgeport, CT (PRWEB) January 13, 2011
With over 500 million active users, Facebook has become the most popular social networking utility worldwide. In fact, people spend over 700 billion minutes per month on the site. Thus, it was a natural step for international ecommerce solution Bongo International to integrate Facebook when developing a new technology geared towards its customers.
Launched this week, the Facebook app Bongo Alerts delivers real-time notifications to customers about
the status of their shipments. Posts are made to their walls when a shipment has been received at Bongo, when an Image Request is uploaded to their account, and when the shipment is sent out to their country. Additionally, customers are able to track their shipments through international package mapping directly through the app, without having to log in to their Bongo accounts.
According to Product Manager Jennean Morrison, this new technology is "a continuation of Bongo's commitment to communicate order status to customers in a timely manner." Certainly, innovative technology is one of the main aspects that has distinguished Bongo as a provider of global ecommerce solutions for US merchants and international consumers alike.
Already have an account? Customers that activate Bongo Alerts by linking their Bongo and Facebook accounts will receive a $10 discount on a future international shipment. A demo on how to link both accounts can be found here. Do not have a Bongo account yet? Get a US address and enjoy deep discounts off international shipping rates by signing up here.
About Bongo:
Bongo International is a premier provider of parcel forwarding services which enable international consumers to shop at any U.S. retail website. From the active tracking of inbound and outbound shipments to and from the Bongo facility, to confirming that proper packaging is used to protect goods, Bongo employees are working tirelessly to ensure the international customer has a positive experience. The goal is to provide a simple and cost effective solution to the ever growing international market. By providing a consolidation point for U.S. orders, Bongo can save international consumers up to 82% off common carrier rates. Get what you want, where you want it! For more information visit BongoUS.com
###