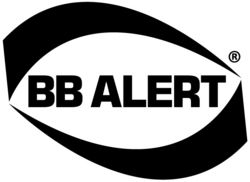 New York, NY (PRWEB) January 18, 2011
Bed bug paranoia is at an all time high, and according to The New York Times, bed bugs rank #1 on the list of the top "110 Things Talked About in 2010." For many people, the holidays made it impossible to avoid activities considered high-risk for bed bugs. Shopping in stores, visiting loved ones' homes, checking into hotels, going to the movies and public travel are some of the most common ways to transmit or contract bed bugs. BB ALERT urges households and businesses nationwide to perform a post-holiday bed bug check in order to detect any pests before they have a chance to infest. As with any health crisis, the key to dealing with the bed bug epidemic is early detection.
BB ALERT® is the highly affordable, pesticide-free bed bug monitoring system. The longer bed bugs are allowed to breed and feed, the harder and more expensive they are to get rid of. By the time people start getting bites, their homes or businesses may be overrun with adult bugs. This escalation is costly and stressful for homeowners, and potentially ruinous for businesses, hotels and building owners. BB ALERT puts these nightmares to bed, detecting bed bugs early so they can be dealt with before they become a bigger and much more expensive problem.
The patented BB ALERT system provides effective, inconspicuous, early detection of bed bugs for up to 12 months. Created using the applied expertise of leading entomologists, and extensively tested for efficiency within actual Bed Bug control programs, all of BB ALERT's simple products have been designed for use in any home or business.
Bed bugs have become a major problem worldwide, but they can't be destroyed until we know where they are hiding. BB ALERT monitors provide a cost effective solution to the problem of early detection. They are discreet, simple to use, affordable, pesticide free, and available for use anywhere bed bugs pose a threat.
To learn more about early detection and removal, please visit BB ALERT online or to see the population dynamics model of what one females mated rate of reproduction is in just 6 months, please visit http://www.bbalertshop.com/PHC/.
###