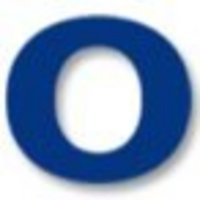 "This contest provided current and prospective students with the opportunity to express their passion for education and Deborah's and Tinisha's essays did so in a heartfelt and thought-provoking manner"
Foster City, CA (PRWEB) January 18, 2011
Online-Education.net, a portal for students seeking online education, recently chose Deborah Naybor and Tinisha Sahadeo as the winners of their essay contest, and each has won a $2,000 scholarship to the college of their choice. Participants submitted an essay answering one of two questions: "What made you want to become a nurse?" or "Who inspired you to become a teacher?"
"This contest provided current and prospective students with the opportunity to express their passion for education and Deborah's and Tinisha's essays did so in a heartfelt and thought-provoking manner," said Seth Restaino, spokesperson for Online-Education.net
The winning essays can be read here:
Deborah Naybor's "The Teachings of the Poor":
http://www.online-education.net/scholarships/the-teachings-of-the-poor.html
Tinisha Sahadeo's "Helping People Helped Me":
http://www.online-education.net/scholarships/helping-people-helped-me.html
On January 7, Online-Education.net launched its second scholarship contest. As before, entrants will submit a 500-word essay for a chance to win one of two $2,000 scholarship awards. The essay topics are: "What TV character's career would you like to have and why?" and "Design a syllabus for an online course you'd like to take."
"We hope to continue this contest for as long as possible and provide many, many more students with the opportunity to win scholarships to further their education," said Restaino.
Details about the Online-Education.net "Scholarship Essay Contest" can be found on the official contest rules page at http://www.online-education.net/scholarships/terms-and-conditions. For additional education information and resources visit http://www.online-education.net or by email at info(at)online-education(dot)net.
About Online-Education.net
Online-Education.net is a one-stop source for students and prospective students. In addition to interactive career coaching, the site offers information on courses, online degree programs, and computer training.
# # #