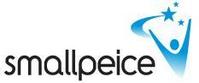 It is crucial for education opportunities in STEM areas to be expanded if young people are to become interested in these very important subjects.
(PRWeb UK) January 18, 2011
On the 18th January thirty school children descended on the Houses of Parliament to showcase winning examples of renewable energy wind turbines. Six teams of five pupils competed against each other in the Renewable Energy Challenge final set by educational charity The Smallpeice Trust. The winning team was awarded with a trophy and a cheque for £500 for their school, presented by Charles Hendry, Minister of State for the Department of Energy & Climate Change. Also present were Smallpeice's Chief Executive Dr Andrew Cave, Chris White, MP for Warwick and Leamington, who supports the work of The Trust to promote science and engineering for young people, along with over a hundred other representatives from companies, institutions and government.
As well as the Renewable Energy Challenge final, the event also saw the launch of the new industry report "Securing Tomorrow's Workforce", which has been prepared by The Smallpeice Trust to highlight the importance of STEM (science, technology, engineering and maths) education and training to Britain's future. The report particularly emphasises the importance of 'green jobs' to the UK economy and aims to raise awareness of a significant skills deficit which exists at present, making the work of organisations such as The Trust to promote science and engineering careers particularly vital. Over 640,000 new STEM jobs will need to be filled by 2017, with the green economy being one of the largest growth areas. While the number of STEM Graduates is increasing, it is still outpaced by the number of graduates in other subject areas, although STEM graduates are likely to be the ones who shape our future and be the highest earners.
Chris White MP said: "It is crucial for education opportunities in STEM areas to be expanded if young people are to become interested in these very important subjects. Improving the current skills base in the UK presents a major challenge for us when it comes to meeting our low carbon targets and achieving our goal of becoming a leader in renewable energy."
Activities such as the Renewable Energy Challenge and The Smallpeice Trust's residential engineering courses and school STEM Days promote science, technology and engineering to young people by presenting them with fun, interesting challenges and giving them opportunities to work together to solve real engineering problems. In particular, The Trust is successful in attracting girls onto their courses who currently make up almost 40% of attendees.
Dr Andrew Cave, Chief Executive of The Smallpeice Trust said: "By working in partnership with industry, institutions, educational establishments and the Government, The Smallpeice Trust believes that we can enhance people's perceptions of engineering as a worthwhile and dynamic career."
The Smallpeice Trust's four day residential courses are run at universities and other educational establishments across the UK and are organised with support from industry, institutions and academia. Courses are wide-ranging and cover engineering disciplines from electronic engineering and mobile communications to nanotechnology and biomedical engineering. According to Gemma Murphy, The Trust's Head of Development, the course timetable last year was heavily oversubscribed, so early application for their 2011 courses is recommended.
Notes to Editors:
About The Smallpeice Trust
The Smallpeice Trust is an independent charitable trust which promotes engineering as a career, primarily through the provision of engineering courses for young people aged 13 to 18. It was founded in 1966 by Dr Cosby Smallpeice, a pioneering engineer, innovator, visionary and philanthropist. Following the stock market flotation of his company Martonair, Dr Smallpeice invested his energy and part of his personal fortune to set up the Trust to ensure that British industry could continuously benefit from his proven design and engineering philosophies: "Simplicity in design, economy in production." The Trust is now governed by an eminent board of non-executive trustees and members from a diverse range of engineering, industry, educational and professional bodies. In 2009/10, The Smallpeice Trust ran 30 residential courses for 1,700 school-aged students at universities across the country, with girls accounting for 38%. In addition, 15,977 students attended a Smallpeice in-school STEM master class. A strong interface is maintained with industry, education and professional bodies that help to support, promote and develop the courses. For more information about The Smallpeice Trust and the training they provide, please visit http://www.smallpeicetrust.org.uk.
# # #