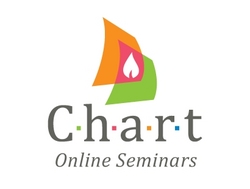 I have spoken with many homeschool parents who long for help with the practical matters of homeschooling.... That's what this new series is all about—getting down to the basics and developing the skills for success.
Greenville, SC (PRWEB) January 20, 2011
Christian Homeschooling Advancement, Resources and Training (CHART) online seminars moves into intensely practical territory with a new free series on "Clear, Effective Teaching in the Early Grades." BJU Press hosts CHART as an aid to home educators. Homeschool parents with children in grades 1–3 will find this series especially helpful. Whether a parent has been homeschooling for years or has just begun, this series is guaranteed to provide new ideas and valuable strategies for success for each of four subject areas—phonics, spelling, math, and grammar.
CHART's inaugural series focused on the essential philosophy of home education. The first seminar introduced the concept of biblical worldview and its importance for the homeschool. Other topics included biblical integration, deep learning vs. surface learning, and higher-level thinking. "These topics are all extremely important," says Monique Cook, host of CHART online seminars and a homeschool mom of four. "But I have spoken with many homeschool parents who long for help with the practical matters of homeschooling. They have specific issues to deal with, and they want specific tools and detailed strategies to meet those needs. That's what this new series is all about—getting down to the basics and developing the skills for success."
The first session of the new series will take place on February 10 and will focus on teaching phonics using word families. Dottie Buckley, experienced educator and BJU Press author, will be explaining different approaches to phonics and sharing the method that research has upheld as the most effectual approach. On March 10, Ben Davis will present a seminar on spelling, offering tips for turning a daunting subject into a success story for child and parent. April 14 will be a seminar on teaching math using manipulatives, conducted by Sharon Fisher. For the fourth seminar on May 12, Eileen Berry will suggest ways to make grammar and composition profitable and interesting for the homeschool student.
February's seminar about "Phonics Word Families" will focus on the most essential elements of successful phonics instruction. "Research and experience tell us that a strong phonics foundation is important to the development of good reading comprehension skills," says Dottie. "When we as educators understand how phonics relates to our English language, we are better prepared to select the best materials for phonics instruction. Making phonics fun and meaningful for young children is vital to engaging their young minds and meeting their multiple learning styles."
Dottie Buckley is a curriculum specialist for BJU Press, providing direction and oversight for the writing of materials to be used for Preschool through grade six. After graduating from Bob Jones University with a BS in Elementary Education, Dottie spent nearly 20 years in Christian education as a teacher and mentor. During her 15 years at BJU Press, she has maintained an active role in the planning, developing, and writing of various aspects of the curriculum. She has also provided support for both Christian school and homeschool educators nationwide through workshops at schools and conferences. Dottie and her husband, Steve, have three children and four grandchildren.
Join Dottie Buckley and the CHART team on Thursday, February 10, at 2:30 p.m. (EST) for the next CHART online seminar. The seminar is free, and the only software requirement is a web browser and Adobe Flash. Visit http://www.bjupress.com/go/phonics to sign up for a free login or view information about future seminar topics. You may also view previous seminars from the CHART archives.
CHART online seminars are hosted by BJU Press. BJU Press exists to encourage Christian character in students and promote academic excellence through the provision of K4–grade 12 educational materials and support services. In addition to textbooks and materials, we offer homeschool testing services, distance learning programs, and other homeschool resources.
# # #