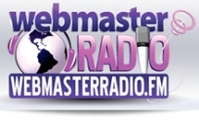 Cyber Law and Business Report
Fort Lauderdale, FL (PRWEB) January 18, 2011
Fort Lauderdale FL, [PRWEB) January 18, 2011 -- Net neutrality, do not track, Amazon tax, blogger guidelines, negative options, Righthaven and cyber warfare were just some of top legal buzz words from 2010. WebmasterRadio.FM, the world's largest business-to-business radio/podcast network is proud to offer a new weekly forum for 2011 to discuss the issues behind the buzz words and more with the "Cyber Law and Business Report" starting Wednesday January 19th.
The "Cyber Law and Business Report" will be hosted by the founder of the Internet Law Center, Bennet Kelley. Bennet has been recognized as "one of the top ten qualified attorneys in internet law." He has also played a leading role in shaping internet law and policy having testified and lobbied on internet issues at the state and federal level and leading the California Bar Cyberspace Committee's effort to develop a primer on cyberspace law for incoming state lawmakers.
The "Cyber Law and Business Report" will report on the latest internet legal or policy headlines of the day, have a weekly roundtable with guests discussing headlines and trends and address listener questions.. Bennet explained that the show "will be a unique opportunity for listeners to get behind the headlines and learn about important developments in both cyber law and business in an interactive environment."
The premier show will feature as guests Chris Olsen, the Assistant Director of the Federal Trade Commission's Division of Privacy and Identity Protection (http://www.ftc.gov/bcp/bcppip.shtm) to discuss the latest developments on privacy in Washington; and on the business side Michael Roberts founder of Rexxfield (http://www.rexxfield.com/) to discuss the emerging field of online reputation management.
Listeners are able to interact with their questions and comments to the host and guests for each interview, as well as all live WebmasterRadio.FM programming, by:

The "Cyberlaw and Business Report" airs every Wednesday at 1pm Eastern / 10am Pacific on http://www.WebmasterRadio.FM. Episodes are archived on WebmasterRadio.FM, as well as on iTunes and other premier podcast portals.
About WebmasterRadio.FM
WebmasterRadio.FM lifts the "veiled curtain" of the Internet, bringing the business community together through an interactive radio network. Its listeners are a global group, comprised of everyone from corporate executives and decision makers to small and mid-sized businesses and individual entrepreneurs. WebmasterRadio.FM's stellar line-up of radio programming includes "CoverStory" with Meg Walker Robinson of PRWeb, WebmasterRadio.FM's official newswire; "Market Edge" with W2/Racepoint Group Chairman Larry Weber and "SEM Synergy" with Search Engine Marketing Industry Leader Bruce Clay. To tune into WebmasterRadio.FM's live content or check out the show lineup, please visit http://www.WebmasterRadio.FM.
Media Contact:
Brandy Shapiro-Babin
954-309-5578
###