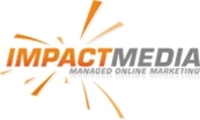 (PRWeb UK) January 20, 2011
Impact Media, a leading Digital Marketing Agency based in the UK are proud to announce they have been included in Econsultancy's SEO Agencies Buyer's Guide 2011. Featuring in this exclusive publication gives validation and recognition to Impact Media's efforts over the last year; it will provide the company with greater recognition within the Search Engine Optimisation industry and will enhance their exposure amongst potential clients.
Econsultancy are the leading source of independent advice on digital marketing and ecommerce and each year they produce a definitive directory of the leading UK businesses working within the SEO industry. The 2011 guide features detailed information about the SEO industry along with some useful advice about how to find the right SEO agency. It also includes 27 profiles of leading UK based digital agencies, and amongst that list contains Impact Media.
Ben Norman, Managing Director of Impact Media, has expressed his delight with the companies recognition, "We are extremely pleased to have been included in the 2011 buyer's guide, not least because it backs up our own belief that Impact Media offer all customers a market leading service". Ben Norman believes this confirms the company's hard work is being recognised, "To feature in this definitive guide validates that the efforts of Impact Media's staff have been recognised".
2010 was an excellent year for Impact Media. After their successful win at the DADI Awards for Best Use of Organic Search, the year was capped off with news that the company will be featured in another directory, Econsultancy's 2010 Paid Search Agencies Buyer's Guide. This buyer's guide features 35 leading agencies that offer paid search (PPC) services and shows that Impact Media are being recognised for their core online marketing services by the leading online publication for digital marketing and ecommerce.
Impact Media are hoping to build on the success of 2010, and with positive news of featuring in a key and well respected directory, they are certainly making a great a start to 2011.
Notes to the editor:
Founded in 2006 by Ben Norman, leading UK SEO Company Impact Media offer full range of professional online marketing services for a diverse and expanding customer base. Specialising in Search Engine Marketing, the Hampshire-based firm are able to provide complete solutions for clients from all industries and companies of any size. Find out more at http://www.impactmedia.co.uk.
###