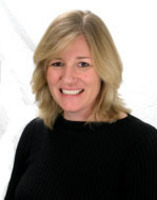 Wayne, PA (PRWEB) January 24, 2011 —
De Lage Landen International B.V., a global provider of high-quality asset-based financing products to manufacturers and distributors of capital goods, announced today that Amy Nelson has been appointed Chief Financial Officer, Global Vendor Finance, reporting to William Stephenson, Chairman, Global Vendor Finance.
In her new role, Nelson is responsible for financial reporting, strategic planning, financial analysis and control across the Vendor Finance global footprint.
Nelson also serves on the Board of Directors for Philips Medical Capital, LLC, a joint venture between De Lage Landen and Philips Medical Systems North America.
Since joining De Lage Landen in 2001, Nelson has held a number of key roles, including Chief Financial Officer supporting the Global Healthcare, Global Structured Finance, and Marketing organizations; and Senior Vice President of Finance.
Nelson holds a Bachelor of Science degree in Business Administration from Bryant University. She is a Certified Public Accountant and a member of the Rhode Island Society of CPAs. Nelson is also a member of the Equipment Leasing and Finance Association's Accounting Committee and is a regular presenter at the Association's conferences.
About De Lage Landen
De Lage Landen, a fully owned subsidiary of Rabobank Group, specializes in asset-based financing programs for equipment manufacturers, dealers and distributors all over the world. Our programs cover our customers' total distribution chain, as well as the entire lease lifecycle. We offer customers a single source for leasing, administration, risk and asset management solutions. De Lage Landen's diversified solutions include car leasing in the European market and consumer finance and factoring in the Dutch home market.
Establishing a close and long-lasting relationship with our customers is at the heart of our company culture. This requires a genuine interest in and a thorough understanding of our customers' business needs and goals. We partner with our customers to tailor solutions and develop programs that support mutual growth and profitability.
We care not only about our customers, but also about the communities in which we operate. We strive to have a positive social and environmental impact through our products and the way we conduct business.
For more information, please visit our website: http://www.delagelanden.com.
###