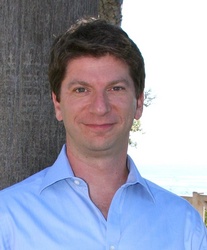 "This is the obvious next step in Distribber's promise to provide filmmakers across-the-board distribution services with no hidden costs. Meyer Shwarzstein's experience and filmmaker-centric culture at Brainstorm make them a superlative partner."
Park City, UT (PRWEB) January 24, 2011
Distribber, the first company to offer filmmakers access to digital retailers for a flat fee, taking no revenue share or rights, announced today that it is partnering with Beverly Hills based Brainstorm Media to bring this game-changing business model to all major VOD, Cable, Satellite and Telco systems in 2011.
The films will be presented to audiences on the new "Filmmaker Direct" label; consumers who purchase films on "Filmmaker Direct" will know that 100% of profits go directly to the filmmaker, instead of to a parade of Hollywood Middlemen.
Distribber has partnered with Brainstorm because of its strength in affiliate relations. Brainstorm is one of the largest and oldest aggregators of theatrical films for VOD. Brainstorm has handled PPV and VOD for a variety of companies over the years including; Lionsgate, Blockbuster and Magnolia.
Distribber CEO Adam Chapnick said of the deal, "This is the obvious next step in Distribber's promise to provide filmmakers across-the-board distribution services with no hidden costs. Meyer Shwarzstein's experience and filmmaker-centric culture at Brainstorm make them a superlative partner."
Brainstorm's Shwarzstein stated "I like Distribber's pricing model and the relationships they've built with filmmakers since launching. Our strengths greatly complement one another. As a company we are not just focused on carriage, but we are developing marketing tools for an underdeveloped market."
Producer Ted Hope (The Ice Storm, in The Bedroom, The Savages) said of the deal, "What filmmaker doesn't want to access tens of millions of viewers? To know you can to do this for a set & reasonable rate, while keeping all your rights, should make many an investor happy too. Filmmaker Direct is a game changer. Thank you Distribber. Thank you Brainstorm."
The flat-fee model has proven successful for artists and investors in some Music-focused distribution companies and changed the face of distribution. Many prominent artists are seeing it as an important, empowering element of a "new world" of distribution.
More information for filmmakers can be found on the Distribber website, http://www.distribber.com. Affiliates interested in learning more about Filmmaker Direct may contact Brainstorm Media at (310) 285-0812.
About Distribber
Distribber was launched in 2008 by Adam Chapnick, who was recently named one of "19 Brave Thinkers in Independent Film" by Ted Hope's Truly Free Film. Distribber is an IndieGoGo company. For more information please consult http://www.distribber.com
About Brainstorm Media
Founded in 1995, Brainstorm Media is the largest independent aggregator of feature films for Video on Demand and television in the United States. The company manages a library of hundreds of movies and its clients have included Lions Gate, Blockbuster, BMG, The Samuel Goldwyn Company, and Magnolia Pictures. The company also develops and produces feature films, documentaries and series. In 2010, they were the first company to make a film available on VOD stereoscopically. For more information please consult http://www.brainmedia.net
###