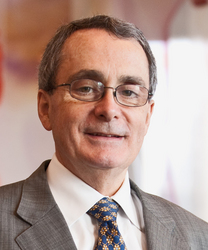 As head of the practice group, Doug Jones balances his role as an arbitrator with overseeing the department, and continues to be described as a leading light for Asia-Pacific arbitration work.
(PRWeb UK) January 24, 2011
Doug is a Sydney partner in Australian law firm Clayton Utz and a door tenant at Atkin Chambers, London. He is globally renowned as an international Chartered Arbitrator and dispute resolution lawyer, having experience as arbitrator and counsel in international and domestic arbitrations under the ICSID, ICC, LCIA, AAA, ICDR, KLRCA, SIAC, DIAC and ACICA rules.
Chambers Global, International Arbitration 2010 notes: "As head of the practice group, Doug Jones balances his role as an arbitrator with overseeing the department, and continues to be described as a leading light for Asia-Pacific arbitration work." Who's Who Legal 2010 - Arbitration - Leaders Worldwide says: "…in Australia...Douglas Jones at Clayton Utz was repeatedly recommended."
Commenting on his appointment, Doug Jones said: "It is a great honour to be the first person from the Southern Hemisphere to fill this position. During my term as President, I hope to enhance the reputation of CIArb as the premier international ADR "learned society", as well as to reach out to, and encourage, CIArb members worldwide. I look forward to an exciting and challenging year."
John Wright is joint head of the Construction and Engineering Group at law firm Bird & Bird in London. He is a highly experienced arbitrator and party advocate in arbitration who also acts as an adjudicator, dispute board member and mediator. He has represented parties in a wide variety of construction disputes and has many years' experience of both domestic and international arbitration. He has long featured in legal directories and Chambers & Partners have referred to him as "tactically aware" (2011 Edition), "calm, cool, clear and concise (2010 Edition) as well as noting his "experience and considerable gravitas in major dispute resolution" (2007 Edition).
John said: "The Board of Trustees plays a pivotal role in the governance of CIArb and I am honoured to have been entrusted with the task of chairing it. CIArb faces many challenges in establishing its position as the premier global organisation for private dispute resolution and I look forward to working closely with my international CIArb colleagues to ensure that these challenges are met."
Both Doug and John have played a leading part in organising the Institute's flagship international conferences this year. Doug is on the organising committee for CIArb's Investment and Innovation: International Dispute Resolution in the Asia Pacific Conference (27 -28 May 2011) in Sydney, at which Former UK Attorney General Lord Peter Goldsmith QC and Royal Dutch Shell Head of Legal Peter Rees QC FCIArb will be speaking. Both he and John are also on the planning committee for CIArb's Costs in International Arbitration conference in London in September 2011, which will analyse the results of CIArb's Costs Survey and explore ways in which costs of international arbitration might be reduced and the process streamlined to become more cost-effective and efficient. W: http://www.ciarb.org/conferences
Commenting on their appointment, CIArb Director General, Michael Forbes Smith, said: "I was delighted to see Doug Jones elected to be President. Doug and I worked closely together during his tenure as Chairman of the Board of Trustees from 2006-2008 during which the Institute, under his wise guidance, made very significant progress with which I was honoured to be associated. I am sure his presidency will be an outstanding success.
"I have had the pleasure of getting to know John Wright increasingly well since his first appointment in November 2009 and subsequent election in November 2010, as a trustee. He has impressed me greatly by his wise and far-sighted approach to the governance of the Institute. His appointment as Chairman is, I believe, an inspired choice by the Board, and I look forward to giving him every support during his period of office."
Other new appointments to CIArb's Presidential offices, boards and committees, which took effect in the New Year, include:
Jeffrey Elkinson FCIArb – Deputy President
Vinayak Pradhan FCIArb – Vice President
Peter Fenn FCIArb – Honorary Treasurer
Charles Brown FCIArb – Chairman of the Examinations Board
John Price FCIArb – Chairman of the Panels Management Group
Thomas Halket FCIArb – Chairman of the Practice and Standards Committee
Mark Entwistle FCIArb – Chairman of the Professional Conduct Committee
About the Chartered Institute of Arbitrators (CIArb)
The Chartered Institute of Arbitrators (CIArb) is the world's leading professional membership body for arbitration and alternative dispute resolution. A not-for-profit organisation, CIArb promotes the use of alternative dispute resolution internationally through a membership of 12,000 professionally qualified members in more than 110 countries.
In addition to providing education and training for arbitrators, mediators and adjudicators, CIArb acts as an international resource centre for practitioners, policy makers, academics and those in business concerned with the cost-effective and early settlement of disputes.
2010-11 events and conferences: http://www.ciarb.org/conferences
2010-11 professional training courses: http://www.ciarb.org/education-and-training/course-finder
For further information, please contact:
Kathryn Grant
PR and Communications Executive
E: kgrant(at)ciarb(dot)org
T: +44 (0)20 7421 7473
W: http://www.ciarb.org
###