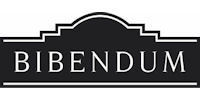 In a crowded and competitive market place, being able to help our customers understand what consumers actually want to drink, and why, enables us to differentiate ourselves from our competitors in a very significant way.
(PRWeb UK) January 25, 2011
Bibendum Wine Ltd has launched a new Market Insights division to analyse industry data, across all channels of the UK wine industry, allowing the company to work much more closely with its customers to deliver greater profits for the wine category.
The strength of the division lies in its focus on consumer behaviour as well as its independence from Bibendum's sales teams. This allows the insights function to operate completely objectively to inform and support everything Bibendum does, from new product development and purchasing, to tailoring wine ranges for specific consumer needs.
Collecting the data
Data is taken from over 30 of the UK's leading business sources including wine insight providers such as AC Neilsen, CGA, WDR and Wine Intelligence as well as nearly 30 years of Bibendum's own sales results. Bibendum's unique history of selling wine across every major sales channel in the UK from supermarkets to party planners via Michelin-starred restaurants, airlines and everything in between provides sales information and industry insight that money simply can't buy.
In addition to this, Bibendum has built a bespoke profiling tool for the UK On-Trade in partnership with socio-demographic experts CACI and collected over 15,000 responses to its Taste Test survey. Launched in January 2010, the Taste Test asks consumers a number of wine-based questions specially devised to suit the needs of Bibendum's customers. The results serve as a fantastic resource that allows Bibendum to profile trends across a number of different channels at both a national and regional level.
Using the insights
Bibendum is using these insights to work much more closely with key customers in both the on and off trade, by taking a holistic view of their businesses to identify profit opportunities.
Bibendum's Market Insights Manager, James Scott, said: "No-one is more important to the wine trade than the consumer but the industry has ignored their point of view for too long. Our approach is centred on understanding consumer behaviour and allows us to help businesses exceed their own customers' needs and expectations. The key to success lies in our ability to bring the numbers to life and create insights that are relevant, easy to understand and practical to implement."
Fiona Cochran, Bibendum's Director of Marketing, added: "The new Market Insights division is a very powerful tool for us as a business. As part of our strategy of 'Rethinking Wine Drinking', we are committed to putting the consumer at the heart of everything we do: from merchandising and promotions; to staff training, wine list design and our innovative use of social media.
Cochran added: "In a crowded and competitive market place, being able to help our customers understand what consumers actually want to drink, and why, enables us to differentiate ourselves from our competitors in a very significant way."
For information about Bibendum's Market Insights division and its up-coming reports contact
marketinsights(at)bibendum-wine(dot)co(dot)uk
###