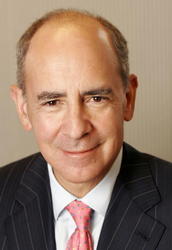 "Mortgage rates are rising," Levy says, "and that sends another mixed signal that commercial real estate is not quite out of the woods."
Richmond, VA (PRWEB) January 27, 2011
After spending the better part of two years in ICU, enduring one setback after another, the commercial real estate market finally appears to be on the road to recovery. According to "Out of Intensive Care, but Still in Recovery," the latest podcast produced by John B. Levy & Company (available online at http://www.jblevyco.com), investment sales in commercial real estate have doubled from 2009 to 2010, and the future of CMBS looks promising. Yet despite these and other positive signs from investors and analysts, the healing market is not yet out of the woods.
"Is the market better? Yes," says John Levy, founder of John B. Levy & Company. "Has it recovered? No. While investment sales have doubled in the past year, they're still only 23 percent where they were in 2007. And while we expect CMBS to increase from about $11 billion in 2010 to as much as $35 billion in 2011, that figure is nowhere close to where it was in 2006, 2007 when it exceeded $200 billion. So, yes, the market is better, but it's not cured."
The condition of select markets perfectly illustrates the tentative health of commercial real estate. For Washington, DC, New York City, and San Francisco – three of the top six markets in the United States – the recovery has been robust. But for most of the country, the recovery has been anemic. This is the case for both property sales and the flow of capital. Investors are infusing capital into markets such as Washington, DC, but not in second-tier markets such as Nashville, Denver, and Dallas.
"Mortgage rates are rising," Levy says, "and that sends another mixed signal that commercial real estate is not quite out of the woods. This all began with Bernanke's qualitative easing 2.0. Instead of holding down rates, the move spooked the market into thinking inflation was just around the corner. Rates shot up 80 or 90 basis points. Theoretically, higher rates mean the economy is improving. And inflation is typically good medicine for hard assets like commercial real estate. The downside of this is that expenses go up but rents don't. In the housing market, higher rates mean people have to pay more for a loan, and that makes it much harder to qualify for a new home. That's not good."
Looking ahead to 2011, Levy sees a continuation of the restructuring and recapitalizing of commercial real estate loans that began in 2010. Grossly overleveraged, the market holds $900 billion of commercial real estate loans in which the amount of the loan exceeds property value. Restructuring activity promises to pick up in the coming year because investors are holding a substantial amount of capital, and they are ready to infuse the market with it.
"But we still have more than 900 troubled banks out there, and the number is growing," says Levy. "That makes for a lethargic recovery. It's not the big banks at this point. It's the smaller banks, community banks that are often the only source of liquidity in their markets. As long as we have a troubled banking system, the recovery will be touch-and-go."
Firm Background
John B. Levy & Company, Inc. is a real estate investment-banking firm headquartered in Richmond, Virginia. The firm has worked with both buyers and sellers of notes to assist each in achieving their goals. The firm has structured over $3.5 billion in financing for developers and owners of commercial and multi-family projects nationwide, often investing its own proprietary funds into transactions with its clients.
Mr. Levy is an expert on commercial real estate financing and the effects of interest rates on commercial real estate markets. He is the originator and author of the Barron's/John B. Levy & Company National Mortgage Survey, which Barron's published for 23 years, and co-creator of The Giliberto-Levy Commercial Mortgage Performance Index (sm), the first and pre-eminent index to measure and analyze the performance of investments in the commercial mortgage industry. Additionally, he is a former member of the Board of Directors of Anthracite Capital Inc., a New York Stock Exchange REIT managed by BlackRock, Inc. and a former director of Value Property Trust.
A seasoned speaker, Mr. Levy has presented nationwide to major real estate associations and key industry groups, including the Mortgage Bankers Association and the Urban Land Institute. He has also appeared on Bloomberg and CNBC. Most recently, Mr. Levy appeared as a guest commentator on FoxBusiness.com and FoxNews.com.
For more information about John B. Levy & Company, please visit our website at http://www.jblevyco.com or call Julia Grant at 804-644-2000, extension 258. You can also follow us on Twitter at http://www.twitter.com/jblevyco and become a fan on Facebook.
###