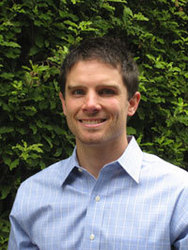 I am proud to say that the Professional Project Experience Program was an integral part in earning my LEED AP BD+C credential. - Daniel S.
Ridgefield, CT (PRWEB) January 26, 2011
Green-Buildings.com has partnered with the USGBC Northern California Chapter to provide the LEED® Professional Project Experience Program to its members and supporters. This unique program provides a path for anyone to actively work on a LEED registered project thereby gaining valuable, real world experience and preparing participants to take the LEED AP exam.
"The USGBC Northern California Chapter has been one of the leading USGBC Chapters since it's inception and continues to raise the bar with regard to its industry-leading educational programs. As a USGBC NCC Chapter Faculty member and LEED Exam Prep instructor, I'm very excited to be partnering with them on the LEED Professional Project Experience Program. Developed by GreenStep, in partnership with Green-Buildings.com, the program offers USGBC NCC chapter members as well as other industry professionals a unique opportunity to gain hands-on experience on a LEED project, thus satisfying the eligibility requirements for the LEED AP exam while providing participants with the knowledge and skills necessary to prepare for the LEED AP exam."
Over four weeks, candidates participating in the GreenStep LEED® Project Experience Program build the confidence and experience necessary for future professional development in the green building industry.
"Anyone who wants to take the LEED AP exam must have documented prior experience working on a LEED Registered Project. Unfortunately, this is a major challenge for most people, regardless of their passion and experience," said Rob Freeman Jr, LEED AP, founder of Green-Buildings.com. "Through our program, a reputable and respected path has been created to fulfill that requirement. The feedback we have received from participants has been fantastic. GreenStep and Green-Buildings.com stand behind this program 100%."
As Daniel, a participant in a recent round of the GreenStep program, explained, "The GreenStep Professional Project Experience Program provided the hands on experience I needed to not only sit for the LEED AP BD+C exam, but also to apply to other LEED registered projects. Alex presented the material in a thorough and professional manner. He is well versed on all LEED rating systems. I am proud to say that the Professional Project Experience Program was an integral part in earning my LEED AP BD+C credential. Thank you GreenStep and Green-Buildings.com!"
Another participant Bunmi L., LEED AP, commented, "This program demonstrates why professional project experience is now a requirement for LEED AP qualification by bringing to life the calculations, submittals and general workings of the LEED online process. It also definitely helped me to successfully pass the LEED AP exam."
Jorge, a participant from San Francisco said, "GreenStep's LEED Project Experience Program exceeded my expectation. The multiple credit calculations were challenging but Alex, our Project Team Administrator, assisted us to fully understand how to effectively complete each credit calculation needed for the project. The letter of attestation from GreenStep described in detail my complete involvement on the LEED project, and helped me to get the same day application approval from GBCI."
Through this interactive online program, aspiring LEED APs from across the globe can not only develop a thorough understanding of the various phases of a LEED® certification project, but also gain the specific knowledge, tools and skills necessary to help them pass the LEED AP exam.
Each team member gets involved with LEED Online, learns the tools and systems involved with tracking specific credits and responsibilities and contributes in a material way to the various LEED project requirements. At the completion of the program, participants will have a greater level of understanding of the various LEED credit categories: Sustainable Sites, Water Efficiency, Energy & Atmosphere, Materials & Resources, Indoor Environmental Quality, Regional Priority Credits, Locations & Linkages, Innovation in Design and how they contribute to a project.
LEED professional credentials have become an important part of the growing green building and sustainability industries. Over 150,000 people have earned LEED credentials since the launch of the LEED credentialing system in 2001.
About Green-Buildings.com: Green-Buildings.com is a free online community where you can learn about and share your knowledge of LEED and commercial green buildings. Green-Buildings.com is a member of the United States Green Building Council.
About the U.S. Green Building Council - Northern California Chapter: USGBC-NCC is a 501(c)(3) not-for-profit, voluntary organization that educates, motivates, provides resources and advocates for industry transformation to build and maintain sustainable communities. USGBC-NCC is one of the largest USGBC Chapters in the country, a recipient of several USGBC Excellence Awards, and the leading green building organization in Northern California.
###